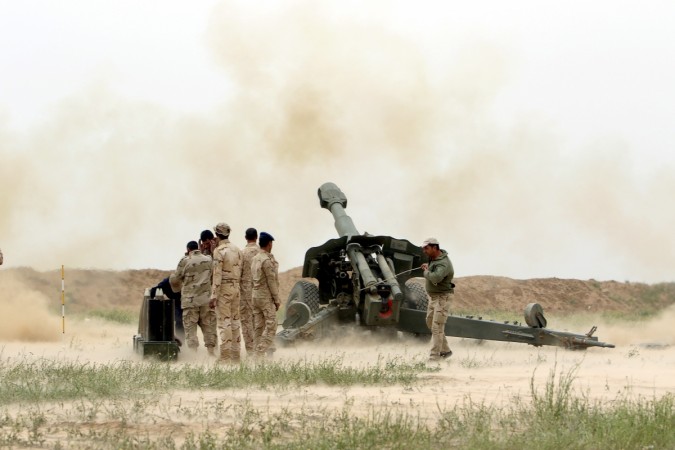 Authorities aiding the Iraqi Army and the coalition forces battling to wrest Mosul from the Islamic State group have managed to seize the archives of the terrorist group, and documents found there could very well reveal which countries, organisations or individuals funded them, and through which sources.
The group — also known as Islamic State of Iraq and Syria (ISIS) or Islamic State of Iraq and the Levant (ISIL) — is currently cut off from most parts of Mosul, and primarily limited to the eastern part of the second-largest city in Iraq. Airstrikes by the coalition forces have destroyed all five bridges on the river Tigris that bifurcates the city, and so its eastern and western parts are isolated.
Now, according to a report in local news outlet Alsumaira News, the Iraqi intelligence has unearthed a veritable treasure trove of information about ISIS in the form of their archives, located in the village of Omar Kan, due south of the city of Mosul.
'Information bank'
According to the report, which was quoted by Iraqi News, a source said the materials seized included "computers, financial and agricultural registries, sale and rental contracts for farmlands taken over by the group and later rented out to its members for expensive rates under the name of the agricultural and animal resources authority."
The source said the place, which he referred to as an "information bank," contained "computerised information on the group's financial dealings with other countries." It has long been suspected that ISIS was backed by state players, whose funding and support allowed it to not only acquire state-of-the-art fighting equipment but also produce slick propaganda videos that swayed more than a few Western youngsters to its cause.
Foreign funds also reportedly helped the terrorist group set up bases outside Iraq and Syria, from where they used to bring in recruits. Many of the Gulf state countries, including Saudi Arabia, have been accused of supplying these funds. NATO member Turkey has also been accused of profiting from the illegal oil sale by ISIS in the black market.