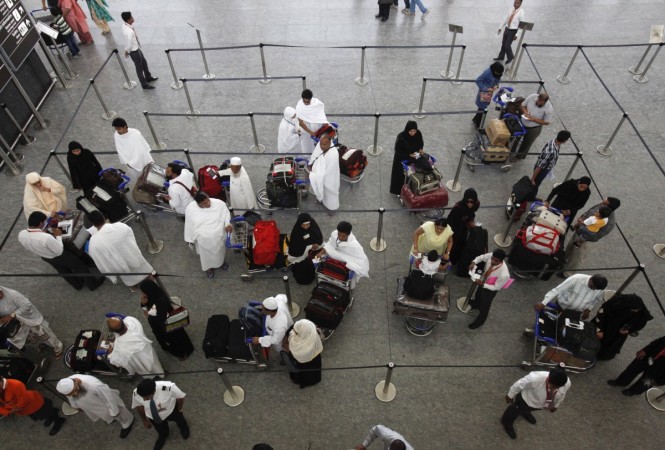 Bangalore International Airport handled 17.3 million passengers during the period April 2015 to February 2016. It marks an increase of 22.6 percent over 14.1 million passengers who arrived or departed from the airport during the corresponding period last fiscal.
The growth was higher in the domestic passenger segment at 24.5 percent, with the airport handling 14.2 million passengers in the 11-month period of the current financial year, as against 11.4 million passengers in the year-ago period, the Bangalore International Airport Ltd. (BIAL) informed International Business Times India in a statement Monday.
The airport handled 3.1 million international passengers, up 14.8 percent from 2.7 million passengers in the previous financial year's 11 months.
In calendar year 2015, the Bangalore International Airport handled 18 million passengers, 25.2 percent more than the earlier year.
BIAL is a joint venture between the GVK Group, the Airports Authority of India (AAI) and the Karnataka State Industrial Investment & Development Corporation (KSIDC) and other private promoters, according to GVK Group's website.
In 2014-15, the airport handled 15.40 million passengers and 279,532 metric tonnes of cargo.
Domestic air traffic has witnessed consistent growth in the past few months and in calendar year 2015. For the 12-month period ended December 2015, domestic airlines carried 810.91 lakh passengers, a growth of 20.34 percent over 673.83 lakh passengers in calendar year 2014.
The overall domestic passenger traffic grew 22.58 percent to 76.55 lakh passengers in January 2016, up from 62.45 lakh registered in January 2015.
India is the ninth-largest civil aviation market in the world, with a market size of around $16 billion.
The Indian market overtook both Australia and Japan during 2015 and is currently level with Russia at around 1.2 percent of global (revenue passenger kilometers, or RSKs), according to global industry body, the International Air Transport Association (IATA).
SpiceJet, IndiGo, GoAir, Jet Airways, AirAsia, Air Costa, Vistara and state-owned Air India are the major players in the domestic aviation space. The airline industry has been a big beneficiary of falling aviation turbine fuel (ATF) prices as a result of tumbling crude oil prices globally.