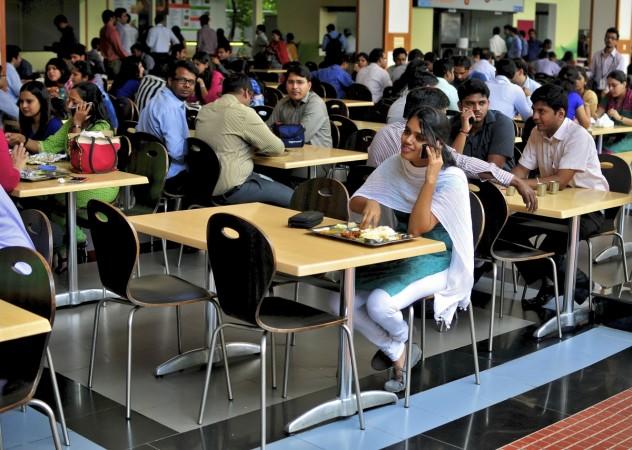 In what could be major disappointment for millions of jobs-seekers in the country, India's top five IT firms trimmed their hiring numbers by 25 percent to 77,365 people in 2015 as the result of their aggressive automation strategies, according to a brokerage firm.
The combined new job offers made by India's top five IT majors — Tata Consultancy Service (TCS), Infosys, Wipro, HCL Technologies and Cognizant — fell by 38 percent to 28,182 in the Oct-Dec quarter, compared to the corresponding period in the previous year.
"Vendors are focusing on automation, and 2015-16 will be an inflection point. We see rapid scope for vendors expanding automation owing to competitive pressure," Business Standard quoted Centrum Broking as saying in a report.
The fall in hiring suggests the companies are fast shifting to a new business model where artificial intelligence is deployed to perform "repeatable tasks", replacing thousands of employees to write software code.
Earlier this week, Vishal Sikka, CEO of India's second-largest IT firm, Infosys, said the company was fast implementing automation technologies, which would result in a fall in the number of employees on the bench.
The company had said last year it aimed to improve employee productivity by 50 percent in the next five years. The software major had estimated employee productivity to increase to $80,000 by 2020, compared to $52,500.
"The shift to automation is inevitable. There is no doubt it is going to happen. There is no doubt it is already happening. It is not to make the horses run faster and faster, it is to turn the horse-cart into an automobile," Sikka had said.
In April Last year, Wipro's former CEO TK Kurien had said the company's focus on automation would bring down its headcount by nearly a third over the next three years.
"Wipro is moving its automation focus from service desk to application services, which would lead to a reduction of 30 percent of its headcount in the next three years," Kurien said.