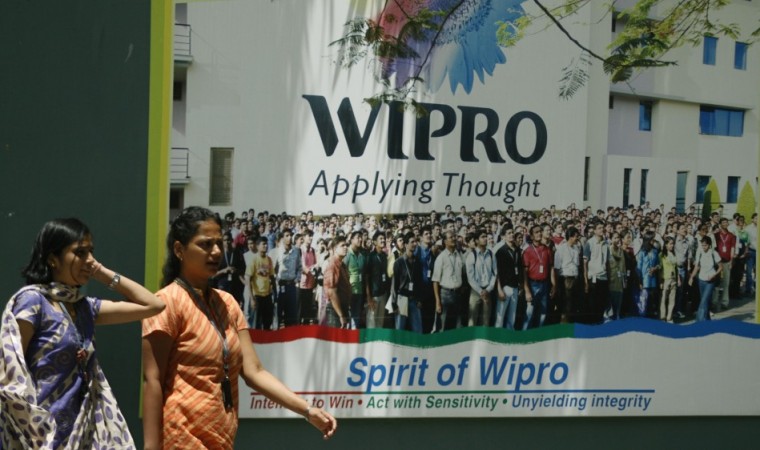 Wipro seems to be speeding up its automation moves across the company to improve efficiency and productivity after launching its cognitive intelligence platform 'Holmes'.
In the latest move, India's third largest IT services firm has started using an in-house innovation called 'soft robot' or 'genie' to automate internal functions such as helpdesk management and recruitment, Business Standard reported.
The aim is to enhance efficiency by 'optimizing' the usage of resources and bring down costs, said K R Sanjiv, chief technology officer of the Bengaluru-based company.
Wipro's Technovation Center, which is situated in the company's campus in Electronic City in Bengaluru, is responsible for bringing out the innovations. The innovation team consists of about 300 researchers with varied backgrounds.
Wipro's new cognitive computing system is currently being tested at different customer locations.
"We are just reacting to the environment outside. During the last 2-3 years, we have been creating sweet spots in few key areas where we believe disruption is going to happen in the future," said Sanjiv.
"We are focusing on four key themes including cognitive system, human machine interface, smart devices like Internet of Things (IoT) and next generation architecture," he added.
The IT major is also looking at starting a similar Technovation Centre in Mountain View, California, to tell its clients that the company is involved in carrying out many advanced innovations, besides working in partnership with startups.
Recently, Wipro CEO TK Kurien said that the company's focus on automation will bring down its headcount by a third in the next three years.
"Wipro is moving its automation focus from service desk to application services, which would lead to a reduction of 30% of its headcount in the next three years," Kurien, told The Economic Times on 27 April.