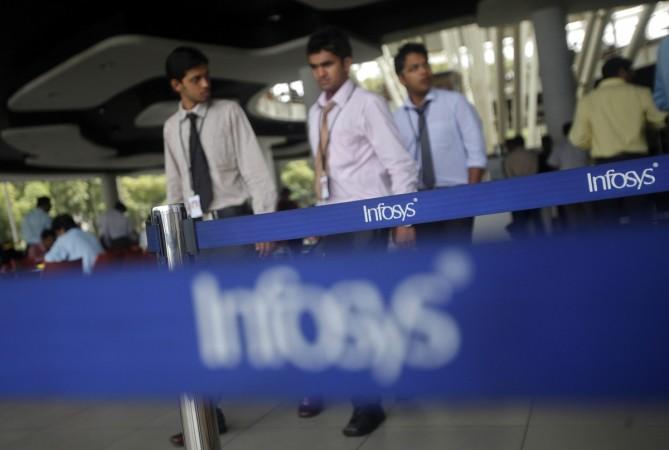 Infosys, India's second-largest IT firm, is fast implementing automation technologies that would result in a fall in the number of employees who are on the bench, the company's CEO Vishal Sikka said Monday.
Last year, the IT major had launched an internal programme called "Zero Bench", aimed at better utilisation of resources and keeping its structure leaner.
"Despite being here (at Infosys) for 18 months, I can't still find an answer around the idea of a bench," Business Standard quoted Sikka as saying.
The company had said last year it aimed to improve employee productivity by 50% in the next five years. The software major had estimated employee productivity to increase to $80,000 by 2020, compared to $52,500.
Infosys recorded a staff utilisation rate of 80.6 percent for the December quarter.
"At 81 percent utilisation, it means 9,000 people are sitting on the bench. This is more than the number of application developers I had at SAP. That's also more than the number of engineers at Facebook. So I said unless you guys are building a Facebook, this is a colossal waste of human potential," said Sikka at a conference organised by Kotak Institutional Equities in Mumbai.
The number of employees who have changed jobs internally in the company now stands at over 10,300 since the roll-out of the "Zero Bench" initiative in July last year. The initiative allows the employee to choose jobs posted on the internal marketplace.
Infosys is looking to enable its clients to access the profiles of employees on bench in a bid to increase the utilisation of resources.
Besides, the company has been taking several other automation measures to improve employee productivity.
"The shift to automation is inevitable. There is no doubt that it is going to happen. There is no doubt that it is already happening. It is not to make the horses run faster and faster, it is to turn the horse-cart into an automobile," said Sikka.