India spinner Ravichandran Ashwin says Australia's ball-tampering scandal happened in the "heat of the moment." It's because of the technological advancements that Cameron Bancroft was caught using a sandpaper on the third day of the third Test against South Africa in Cape Town, he adds.
The Australia opener has been fined 75 percent of his match fee and slapped with three demerit points by the International Cricket Council (ICC). The Test captain Steven Smith admitted he knew about the plan in advance as he orchestrated the incident.
Smith has been handed a one-match suspension, while there are talks the right-handed batsman and David Warner could face a 12-month ban from the sport, according to The Telegraph, UK. Ashwin, who stressed he is not supporting the Australian cricketers, pointed out the recent scandal shows the disadvantage of improved technology in the sport.
"It's very difficult sitting at a distance and commenting on what might have happened in the dressing room," Ashwin explained, as quoted by DNA.
"These things happen in the heat of the moment. I'm not trying to stand for it but the fact remains that (cricket) is entirely tech-driven and you have to be extra careful especially when you are in the public eye and have the responsibility to carry out yourself in the utmost dignified manner as possible."
"That is one of the disadvantages of technology growing so much...I would say it is literally dictating play in terms of cricket and life for everybody. If technology hadn't gone this far, we would not be talking about this so much."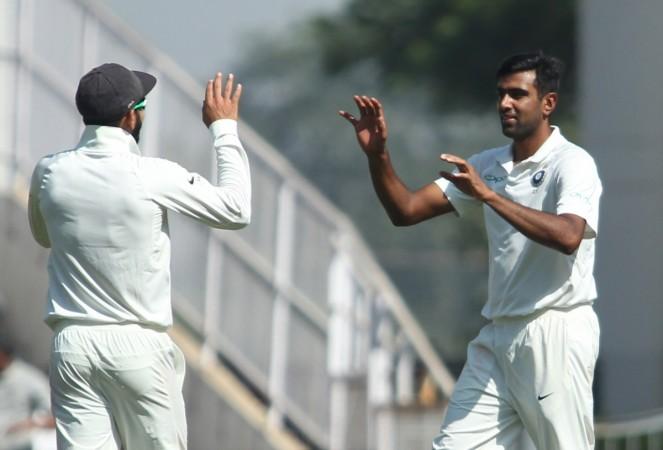 If reports are to be believed, Darren Lehmann will step down as Australia coach in less than 24 hours. This comes a day after Indian Premier League (IPL) franchise Rajasthan Royals announced Smith has stepped down as their captain for the upcoming season.
Meanwhile, India opener and IPL side Mumbai Indians captain Rohit Sharma decided against commenting on the ongoing controversy.
"I don't know if it's relevant for me to comment about that sitting so far away. I don't know what must have happened there," Sharma said.
Former South Africa all-rounder Fanie de Villiers, who is working with the broadcasters in the African nation, alerted the cameramen to keep a close eye on Australia players during the last Test.
De Villiers was surprised to see reverse-swing early in an innings, which forced him to alert the cameramen to find out what different things were Australian cricketers doing on the ground.