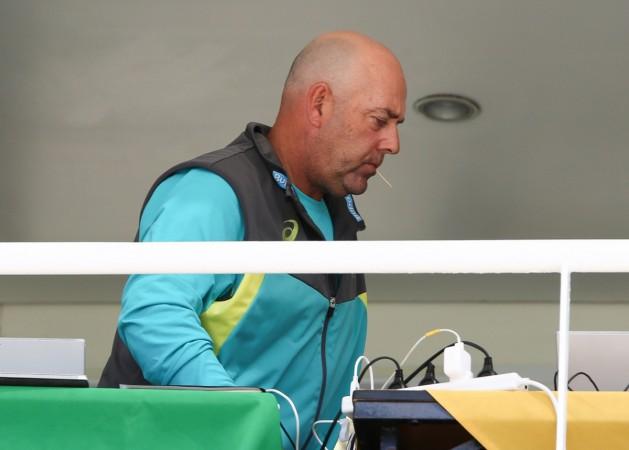 Darren Lehmann is reportedly set to step down from his post as Australia's coach in the next 24 hours following the ball-tampering controversy.
The Steven Smith-led side made headlines when they were caught on camera tampering the ball on the third day of the third Test against South Africa in Cape Town. Opening batsman Cameron Bancroft was caught on camera taking a yellow tape out of his pocket to rub the ball.
After the end of the day's play, Bancroft admitted to the wrongdoings. Smith also came out and said he knew about the plan in advance as he orchestrated the incident. The 25-year-old was in charge to tamper the ball in order to give an advantage to Australian's bowlers.
Smith has been banned for one Test and Indian Premier League (IPL) franchise Rajasthan Royals have also confirmed that the Australia batsman has stepped down as their captain. Cricket Australia (CA) chief executive James Sutherland has already announced his decision to travel to South Africa.
According to The Telegraph, Lehmann will step down as Australia coach with immediate effect. They are also suggesting that is why partly Sutherland is making a trip to Africa, where he is set to meet the players and the coaching staff in Johannesburg.
Sutherland is expected to be a part of the press conference Tuesday, which is when Lehmann's decision to step down will be announced. The former left-handed batsman took charge of the national team in June 2013, replacing Mickey Arthur.
Under Lehmann's leadership, Australia have won the Ashes twice and also lifted the 2015 ICC World Cup on home soil. His tenure as the head coach is likely to come to an end due to the ball-tampering scandal.
Lehmann has not spoken publicly about the whole saga and there is no indication suggesting that he knew about Smith's plan in advance. However, as the head coach, the former World Cup winner will have to take full responsibility for what is believed to be pre-meditated cheating.
Meanwhile, former Australia batsman Jimmy Maher believes Lehmann was unaware of the ball-tampering incident that took place during the Test match against South Africa.
"I want to make it clear from the outset that we're good mates but I would be very, very surprised if Darren Lehmann knew anything about what's happened," Maher told Fox Sports.
"He's not that sort of person. He doesn't stand for that sort of thing and I'm sure had he known about it he would have stopped it. That's the man I know and I'll be very surprised if I'm proven wrong with that.
"He's a very proud man, he's a very loyal man and I know he's done a very good job with the Australian cricket team and I think he'll be gutted by what's happened."
"He will, in some respects, feel that he's responsible, I guess, even though he had no knowledge of it. He'll be gutted by what happened. He's always stood up for his players and I think he's done a very good job since he's been at the helm, performances under him have been very good.
"How he's taking it right now, I'm speculating but he will be taking it hard and I am 100 percent sure he would have had no knowledge of it."