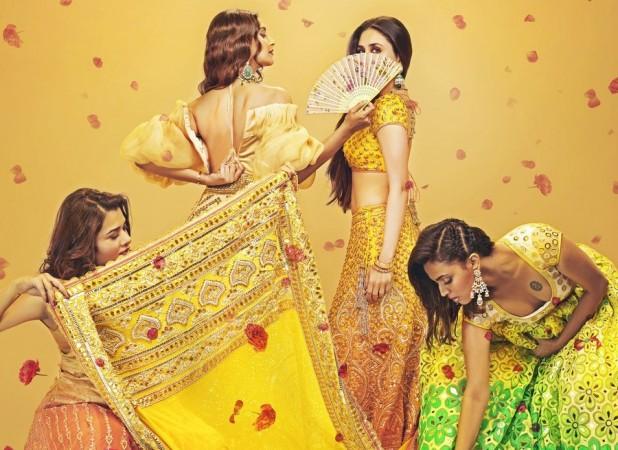 Veere Di Wedding had hit the theatres on June 1 and has become the third highest grosser of the year and crossed Rs 50 crore mark at the box office. The film is directed by Shashanka Gosh and stars Sonam K Ahuja, Kareena Kapoor Khan, Swara Bhaskar and Shikha Talsania.
According to Mid-Day, the co-producers of the film, Ekta Kapoor and Rhea Kapoor, had recently organised a success dinner party where they reportedly discussed the idea about a sequel for Veere Di Wedding.
A source told Mid-Day, "Ekta and Rhea may come from different schools of cinema, but have always aimed to make films that are distinctive, and become a talking point. With the success of Veere Di Wedding, several people from the industry have been encouraging them to work on a sequel since the film's concept and characters received so much love from the audience. At the dinner, the two had a discussion about the story lending itself to a franchise."
It looks like Veere Di Wedding's sequel will keep the original cast while the storyline will take place a few years after Kareena's character Kalindi's wedding. The work on the script will take about a year and once it is finalised, Rhea and Ekta will be looking into getting dates of the four main actors.
After the success of Veere Di Wedding, Sonam K Ahuja, Rhea Kapoor, Arjun Kapoor, Kareena Kapoor Khan and others were spotted celebrating in London.
Arjun Kapoor took to Instagram to share a picture of their gathering. "In great company !!! #londonsummer with the Veere s & @samyuktanair of course… #bebokillingit and the #kapoorsisters killing it…" Arjun's Instagram stories have more pictures. One of the clicks reads, "I get to celebrate the success of Veere in London with the veere's," he tweeted.