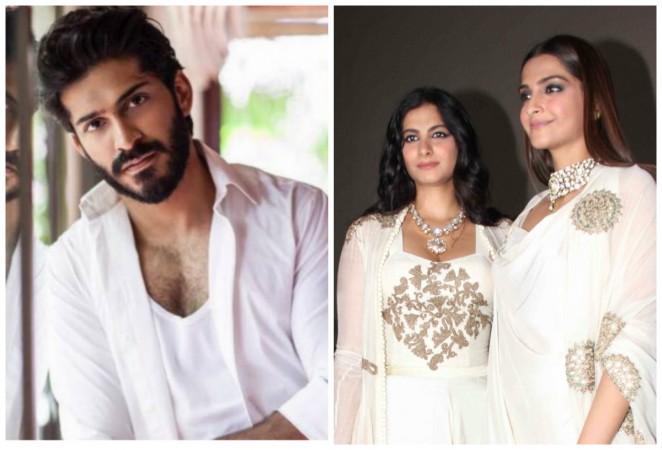 While Harshvardhan Kapoor's film Bhavesh Joshi failed to make an impact at the box office, the actor received a lot of flak on social media for his recent comments on his sisters – Sonam Kapoor and Rhea Kapoor.
Harshvardhan recently made some remarks about Sonam and Rhea, who are basking in the success of Veere Di Wedding, which did not go down well with many. However, the actor claimed on Twitter that his words were misconstrued.
In an interview with Quartz, Harshvardhan was asked if he seeks advice from his sisters. The actor replied in negative saying, "Sonam is in her own world, and she's done all kinds of films. But I also think it's easier sometimes for a heroine to fit in a lot of films...for example, a Padman is not driven by her, right? So she doesn't have to be there for a 100 days. Heroines can be more free. For me now, the whole film will hinge on my shoulders...So, I don't really take advice from her. Rhea's a producer. She has more marketing feedback as opposed to creative feedback with script and stuff. Our films (Bhavesh Joshi and Veere di Wedding) are releasing on the same day, so she's too busy and she couldn't help us."
This statement from him is being shared on social media and simultaneously he is being bashed for "putting his own sisters down".
"Nicely done, @HarshKapoor_. You truly deserve the enormous success of Bhavesh Joshi. Here's wishing you more Bhavesh Joshis on your 'shoulders'" said one Twitter user.
Another went much more harsh on him saying, "I always felt vague sympathy for Harshvardhan Kapoor because he was the slightly neglected sibling but clearly that was premature and unfounded. He's not the neglected sibling, he's the asshole no one likes [sic]."
Realising the hatred he has been fetching on social media for the said comment, the Bhavesh Joshi actor replied to one of the criticisers saying, "If you believe everything printed in the media and start accusing people immediately ... can't help you ... I never said this ... it's taken completely out of context and misinterpreted ok I'm done defending myself gonna go hang with my sisters now bye [sic]."
When the same troll suggested him to take the issue up with media, the actor said, "U realise that when promoting a film we do many many many interviews sometimes the one off interview people take things out of context it really hurts when u accuse me without even clarifying that too about sonam and Rhea .. anyway have a good night [sic]."
The person then replied to him saying clarification should come from him and not from any reader.