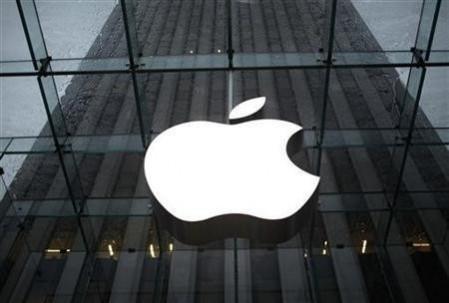 It's been only a couple of days since Cupertino giant Apple Inc had officially introduced the iOS 12 at the WWDC event in San Jose, California on Monday, June 4, and it's now being slapped with a lawsuit for violating an intellectual property.
The property in question is the company logo of a blockchain startup called Shift who claims that the Shortcuts app's logo design in iOS 12 is a "copy" of theirs.
Shift, a company that uses blockchain to create and host websites, says it has issued a cease and desist letter to the iPhone maker, demanding Apple to scrap the logo or pay $200,000 for the "rebrand" of the company's logo to be commissioned by a famous design firm. Shift is blatantly accusing Apple of "unauthorized use" of their logo according to the letter seen by The Sun dated June 6.
"It's mind-blowing that Apple, the firm with the biggest cash pile in history, the firm that is so design oriented, had to copy our logo," says a Shift spokesperson, adding that Apple "can keep the logo if they reimburse us for a new one."
Shift Logo vs Shortcuts App Logo
Shift's theft claim against Apple has caused a debate in the online community; some have expressed that Apple is not stealing the design theme of the Shift.
Shift (?) has sent a cease and desist letter to Apple claiming the company stole its logo and is asking for $200K to rebrand.

I mean, I see similarities but don't see this as theft. pic.twitter.com/CE8kNgEX7s

— Jason Cipriani (@MrCippy) June 6, 2018
Judging by the looks of it, the colors and shapes seem to resemble each other, one way or the other. What sets Apple's Shortcuts logo apart are the curved edges and the inverted color grade, as opposed to Shift's hard-edged squares.
No Response
As of the press time, Apple has neither issued a statement nor responded to queries regarding the trademark claim of Shift, who is also waiting for the company's response to their letter.
The Shortcuts app allows iPhone and iPad device owners to create and run app macros using a personalized Siri phrase. Say a user has pre-made "heading home". When spoken to Siri, the voice assistant will pull up a map, depending on the set instruction. Shortcuts will be released during the fourth quarter as part of the debut of the final iOS 12 version.