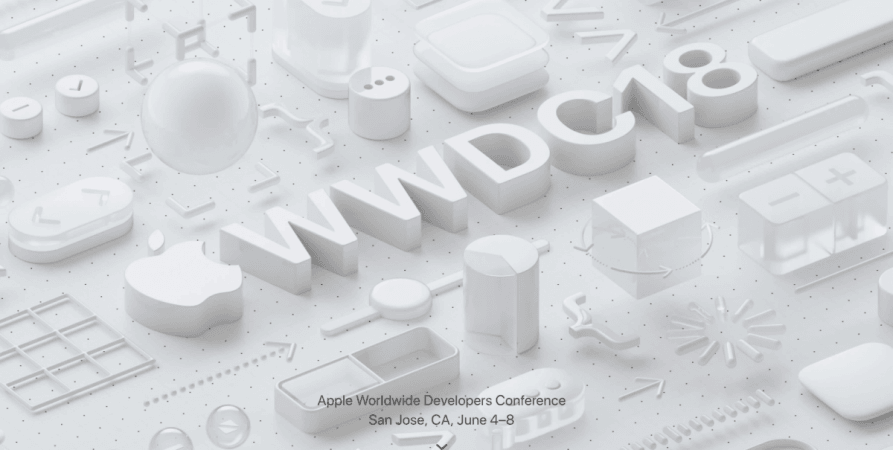 American technology giant Apple kicked off the annual World Wide Developer Conference (WWDC) 2018 at the McEnery Convention Center in San Jose, California on June 4.
As rumoured, the Cupertino-based company did not unveil any new hardware but announced a slew of software upgrades and more with special attention to its Augmented Reality (AR) tools for loyal programmers.
Apple iOS 12.0:
The main attraction at WWDC 2018, was the new iOS 12 with several upgrades over iOS 11 to get the best out of the iPhones, iPads and iPods. Unlike the previous years, where one or two devices get left out of the eligible list of products to receive the software update, the company revealed that all the devices running iOS 11 will get iOS 12 when it launches for the public in September.
Developers on Apple's beta platform can download iOS 12 now, while public beta testers would be able to access the update later this month.
iOS 12 comes with Activity Reports to provide users with insight into how they are spending time with apps and websites, Screen Time creates detailed daily and weekly Activity Reports that show the total time a person spends in each app they use.
App Limits and improved Do Not Disturb, a time management tool helps people stay in the moment during times of studying as well as during a class, meeting or dinner. The new Notifications control is designed to help customers reduce interruptions and the Screen Time, to help users manage themselves and their children so that they can concentrate on important things of the day.
Most importantly, iOS 12 has been optimised to make the iPhones to perform faster than before. Once upgraded to the new software, apps will load 40-percent faster, the camera 70-percent quicker and the keyboard will open 50-percent faster.
Several other new features include Group FaceTime (up to 32 people), fun Memoji for iPhone X users to create their own cartoon face to share it on messenger apps and a new way to photo sharing and grouping and improvements to privacy and security of the iPhone and iPad users.
Apple macOS Mojave:
The company's new PC software macOS Mojave for Apple MacBook and PCs come with a new Dark Mode, which promises to transforms the desktop with a dramatic new look that puts the focus on user content. It also comes with the new Stacks feature to organise messy desktops by automatically stacking files into neat groups.
With macOS Mojave, popular iOS apps such as the News, Stocks, Voice Memos and Home, are now available on the Mac for the first time.
Like iOS 12, Mojave brings FaceTime with support for group calling, and also the Mac App Store gets a full redesign in line with its iOS counterpart featuring rich editorial content and the addition of apps from top developers, including Microsoft, Adobe and others.
Apple ARKit 2.0:
First generation ARKit came with feature-rich tools and it received an overwhelming response from the developer that led to flooding of AR apps in Apple app store. Now, the company has announced the ARKit 2 with several new improvements. Apple says that the ARKit 2.0 allows developers to integrate shared experiences, persistent AR experiences tied to a specific location, object detection and image tracking to make AR apps even more dynamic.
Apple also unveiled the Measure app for iOS, which uses AR to quickly gauge the size of real-world objects, as well as a new open file format with iOS 12, Universal Scene Description (usdz). It is optimized for sharing without sacrificing 3D graphics or animation quality. It will also help developers to deeply integrate AR throughout iOS and make AR objects available across the ecosystem of Apple apps.
The company also adds that ARKit 2 also extends support for image detection and tracking, making it possible to detect 3D objects like toys or sculptures, and adds the ability to automatically apply reflections of the real world onto AR objects. This makes the AR experience an even more realistic mix of the virtual and real world.
Apple Measure uses AR to quickly gauge the size of real-world objects similar to a tape measure. The new app automatically provides the dimensions of objects like picture frames, posters and signs, and can also show diagonal measurements, compute the area and allow users to take a photo and share it with accurate dimensions right from their iPhone or iPad.
Another new app Quick Look makes use of usdz to allows users to place 3D objects into the real world to see how something would work in a space. It will find use-cases in online furniture shopping. People can place the virtual chair or table right inside the home and see if it fits the place and if satisfied, place the order.
New tvOS 12 for Apple TV:
The company also previewed the latest tvOS 12 for Apple TV. It is touted to be a powerful operating system which takes the cinematic experience of Apple TV 4K to the next level with support for Dolby Atmos audio, convenient new features to easily access the shows and movies you love and breathtaking aerials shot from space.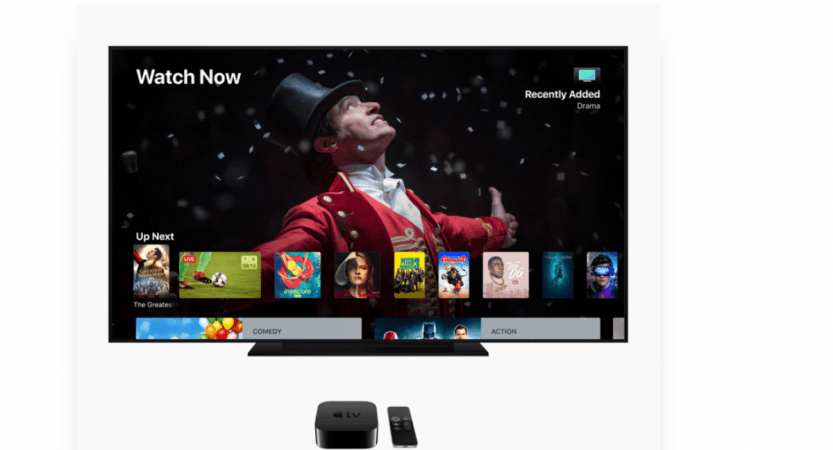 Additional tvOS 12 features for Apple TV 4K and Apple TV (4th gen) make it even easier for customers to access the shows and movies. Also with iOS 12, users can securely AutoFill passwords from iPhone and iPad to Apple TV to easily sign in to Apple TV apps.
The Apple TV Remote will be automatically added to Control Center on iPhone or iPad for Apple TV users, giving users quick access to Apple TV controls.
The company also said that the Home control systems like Control4, Crestron and Savant can be used to control Apple TV, including using Siri for voice search and control.
Apple watchOS 5.0:
The company's new watchOS v5.0 brings new features to Activity Sharing, which enables users to invite another Apple Watch wearer to compete in a seven-day Activity competition, earning points for closing Activity Rings, while receiving coaching notifications to help stay engaged and win the week.
It also brings auto-workout detection, which provides an alert to start the correct workout and gives retroactive credit. This feature also offers a reminder to end workout sessions after a period of inactivity if the user forgets.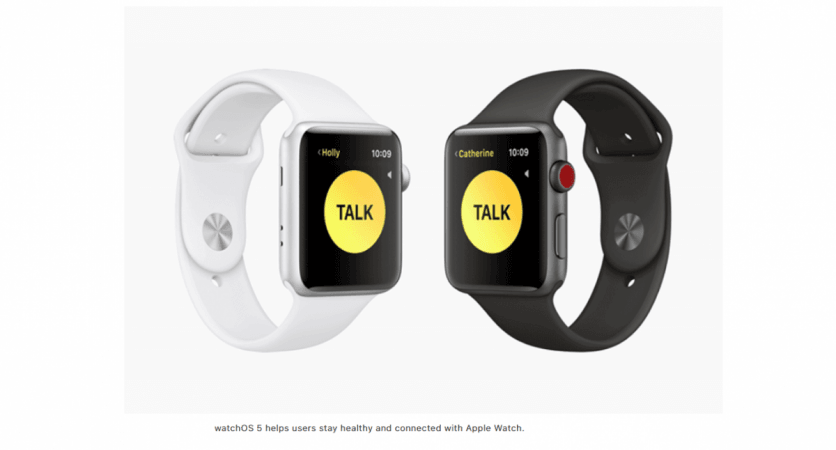 A surprising new feature of watchOS 5.0 is the Walkie-Talkie. It enables users to communicate with voice and just a tap of the wrist. This new watch-to-watch connection is fast, personal and can be activated between any compatible Apple Watch users around the world over Wi-Fi or cellular, the company says.
New watchOS 5.0 brings enhanced Siri with predictive and proactive shortcuts throughout the day based on routines, locations and information such as heart rate after a workout, commute time with Maps at the appropriate time of day or sports scores for a favourite team. The Siri watch face will also show actionable content from favourite third-party apps such as Nike+ Run Club, Glow Baby and Mobike.
With the latest watchOS 5.0, students will be able to sync their ID card details and use it to gain access to places including the library, dorms and events, and pay for snacks, laundry and dinners around campus simply by adding their ID cards to Wallet on Apple Watch. However, this will be limited to select schools in the US.
Stay tuned. Follow us @IBTimesIN_Tech on Twitter and on Google News for latest updates on Apple.