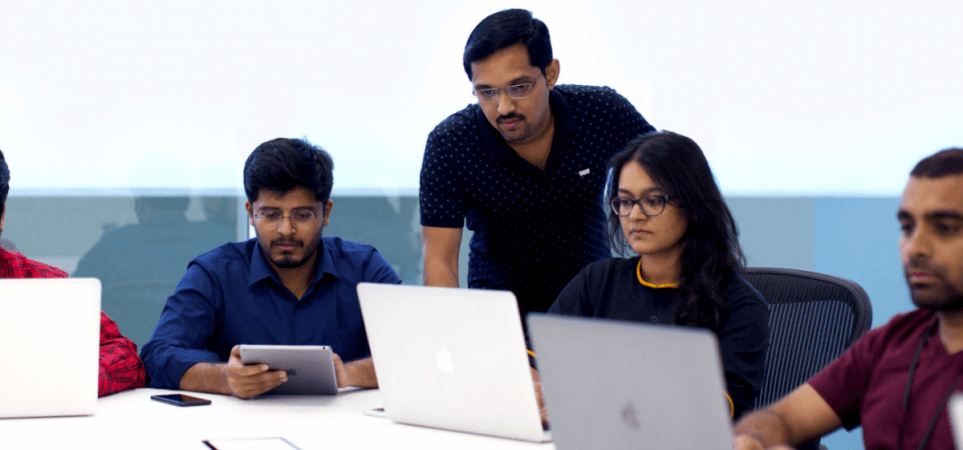 Every year, Apple handpicks talented students and adult developers across the world to help them get a one-year membership in developer programme, and a once-in-a-lifetime opportunity to attend the World Wide Developers Conference in the US.
From India, three passionate iOS coders -- Sudarshan Sreeram, Aashna Narula and Ajay Mandani— have managed to secure the WWDC18 scholarship.
Before we delve into the lucky students, let us shed a light on the Cupertino-based company's developer programme. Apple's App Store is the most vital app community in the mobile OS ecosystem and what makes this so attractive for the software programmers is that there is higher chance to prosper financially for the amount of hard work they put to develop quality applications.
Add to that, Apple offers a plethora of tools and software application kits to help developers create apps with better and refined interface, which would eventually convince consumers to invest their money on the app for their devices. Apple co-founder Steve Jobs, while speaking at the Wall Street Journal's D8 conference in 2010, had passionately said that the iOS app community is very important for the company and is focused on helping app developers make good quality apps for low-cost so that the owners experience the full capabilities of the iPhones or iPads.
To this day too, Apple is staying true to its cores in giving a helping hand to up and coming developers. Truth to be told, it's a win-win situation for both the parties. In 2017, Apple app developers earned a whopping $26.8 billion in revenue and the company separately made $11.6 billion business in the App store.
Apple has opened several App Accelerators (or Development Center) in select regions of the world, including one in Bengaluru (India). Several thousands of local developers have benefitted from it. In April, International Business Times India had interacted with the some of the talented developers from all walks of life from senior citizens to young as old as 10. All Apple App Accelerator participants were unanimous in their appreciation for the technical expert consultation and the tools offered at the company facility.
Besides the App Accelerator, there is another route for the passionate developers to get app development support -- (World Wide Developers Conference) WWDC Scholarship. Once selected, they are entitled to receive a WWDC18 ticket, lodging for the conference, and most importantly, a one-year membership in the Apple Developer Program free of charge.
IBTimes India spoke to three Indian students selected for the WWDC 18 scholarship and here's their story:
Sudarshan Sreeram is a Class 12 student with a passion for the environment, space science and also a keen interest to develop apps using Apple's Swift Playground. Sreeram has created a simple and interactive version of the classic two-player game Tic Tac Toe.
In my opinion, Swift is a unique language that combines simplicity and robustness. The swift playgrounds app on the Apple iPad provides a developer with the necessary templates and tools required to perform quick and effective prototyping; immersive and interactive application prototypes -- or playgrounds – can be built within minutes. It is this aspect of the playgrounds application that motivated me to create my Swift Playground. It's truly amazing what you can do with this powerful tool: bringing out your creative side and expressing your imaginative ideas couldn't be easier," Sudarshan Sreeram told IBTimes India.
With the abundant tools available in the Swift Playground, Sreeram has managed to pack it with visually appealing animations to provide an immersive experience in his Tic Tac Toe game.
Apple has been close to my heart ever since I drew my eyes to the field of technology and innovation. From a young age, I have always had a liking towards Apple's design language. It inspired me to create and maintain a notebook consisting of ideas and concept designs for 'future Apple products'. A key point that I noted while observing Apple's design language was to keep the design simple and beautiful while maintaining a rich and interactive experience. This is exactly what served as the foundational basis for my Swift Playground," he added.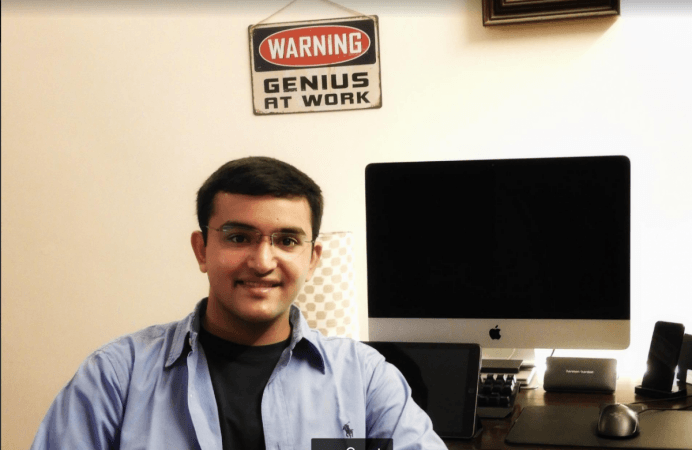 "I have always been a keen follower of Apple events, in general, for the past four years; staying up late in the night to sit through the keynotes, even during busy school weeks, is one of the contributors to my desire and drive to be a part of the events. To be a part of this year's WWDC event has brought me a step closer to one of my long-term life goals: to be a part of the Apple family and help it grow," Sreeram said.
Aashna Narula (24), a Computer Science graduate, is working on a novel Apple application 'Let's Shapify' that will help children overcome a learning disability. There's a sentimental story behind her idea; Narula's five-year-old nephew has a difficulty to identify colours, shapes and alphabets.
After a lot of research, I came up with the idea of the game, Let's Shapify. Initially, I incorporated the idea of matching the all the shapes on the screen with the correct shape. Soon I realised why not include the both, shape and colour. So, I incorporated the idea of colours as well. Let's Shapify conquers both the things. While matching the shapes, one has to also keep a close check on the colour of the shape. Also, the child is expected to clear all the levels within the given time constraint," Aashna Narula told IBTimes India.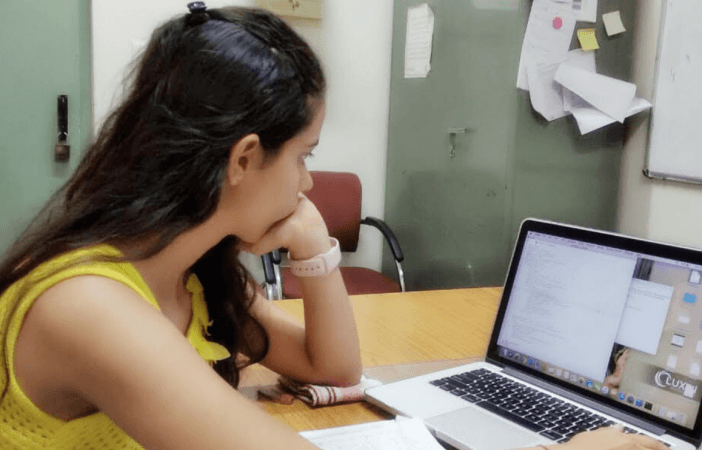 Now, after using the app, there is said to be a marked improvement in child's observational and categorisation skills. Let's Shapify is currently in beta version and is expected to go live on Apple App store soon.
iOS Apps are doing so good in the market these days. And when you have a Mac, why not make full use of it. Swift is such a beautiful language with so much to explore from. Different kits with a huge amount of features built my interest in iOS Apps," Narula added.
Narula is also working on two other app ideas. She and her friend are building a game, Happoji, which will be launched on the iOS store soon. The main idea of the game is to spread positivity all around. The game consists of 3 levels wherein different emojis keep popping up on the screen. With each emoji is associated some points. You have to tap on the good emojis, ignoring the negative ones and maximise your score. The game is being built keeping in mind that people are too busy these days. It is a small game that will help people to take 2-3mins out of their work schedule. This will act as a recreational activity. For this game, we are making use of SpriteKit, Narula said.
Narula also has this idea of bringing another novel education app with respect to the women hygiene. "Girls feel shy to talk about the problems they face each day. I wish to develop an environment that would educate girls about women hygiene and will answer some basic queries and problems that they come across in daily life. This would give them the confidence they lack," Narula said.
The third talented student, Ajay Mandani, 17, was selected for his brilliant creativity skills. His scholarship theme was to make his own version of iOS using Apple's rich tools of the Swift Playground. He is making use of three modules: UIKit for animation, views, gestures, event handling and timers; Playground Support for showing the live view and AVFoundation for sound. IBTimes India will be keenly waiting to see the final product.
Stay tuned. Follow us @IBTimesIN_Tech on Twitter and on Google News for latest updates on Apple.