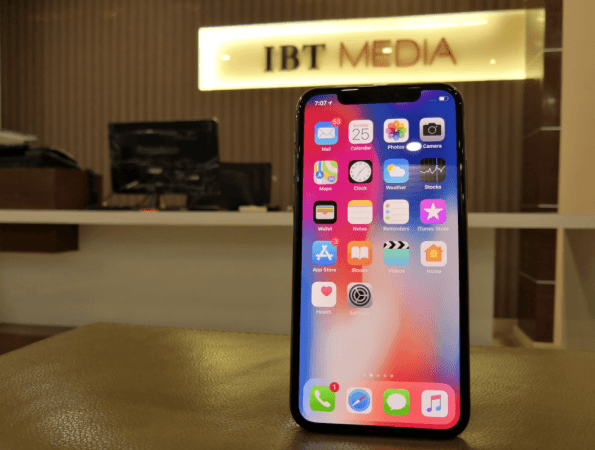 Cupertino-based technology major Apple showcased the iOS 12 preview to the programmers attending the annual World Wide Developer Conference (WWDC) 2018 at the McErny Convention Center in San Jose, California.
The new iOS 12 comes with a boatload of improvements over the iOS 11 not only in terms of new features but also the promise of enhancing the performance of the iPhones, iPads and iPods.
Apple iOS 12: Key features you should know
Memoji: One of the key features of the iPhone X that made Apple fans smile was the Animoji. It even intimidated rival brands to copy and launch their own version, which never matched to the standard of the Apple. Now, the company has announced another funny interactive feature Memoji, which allows iPhone X owners to create a custom caricature of their self. With iPhone X's advanced front camera, Memoji and even Animoji accurately detects the users' winks and tongue to capture to offer personalised expressions and send them across to friends and family on the iMessage app.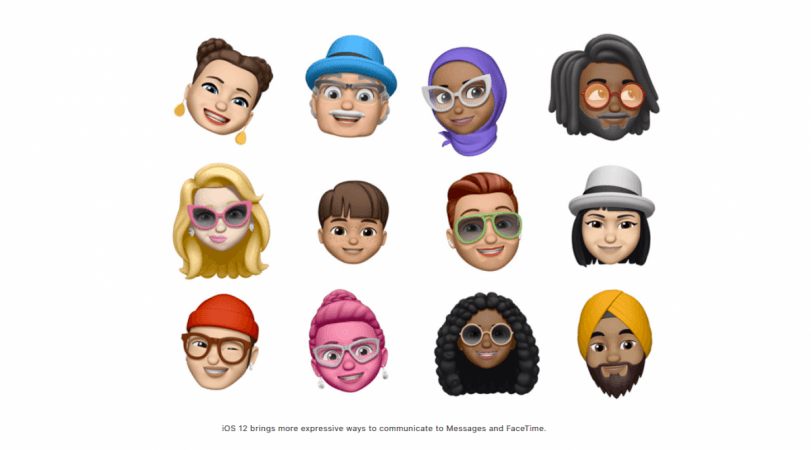 Also, Apple expanded Animoji portfolio with the ghost, Koala, Tiger and T. rex.
The company also brought in new camera effects bringing filters, text and stickers to messages and FaceTime. The new filters like comic book and watercolour add personality to photos and videos, new labels and shapes let users add captions and titles to highlight parts of an image, and stickers can be placed using iMessage sticker packs, the company said.

Group FaceTime: After upgrading to the iOS 12, Apple device owners can do Group FaceTime chatting with up to 32 people at the same time. Also, participants can be added at any time or join later if the conversation is still active and choose to join using video or audio from an iPhone, iPad or Mac — or even participate using FaceTime audio from Apple Watch.
Siri Shortcuts: With the new iOS 12, virtual assistant Siri gets a new Shortcuts feature to deliver a new, much faster way to get things done with the ability for apps to work with just the voice commands.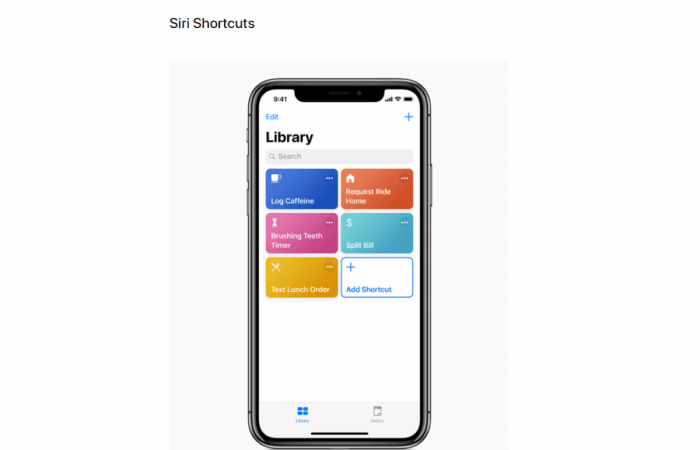 He or she can even customise Shortcuts by creating a simple voice command to trigger a task or series of actions from different apps to be carried out in the Apple device.
Screen Time: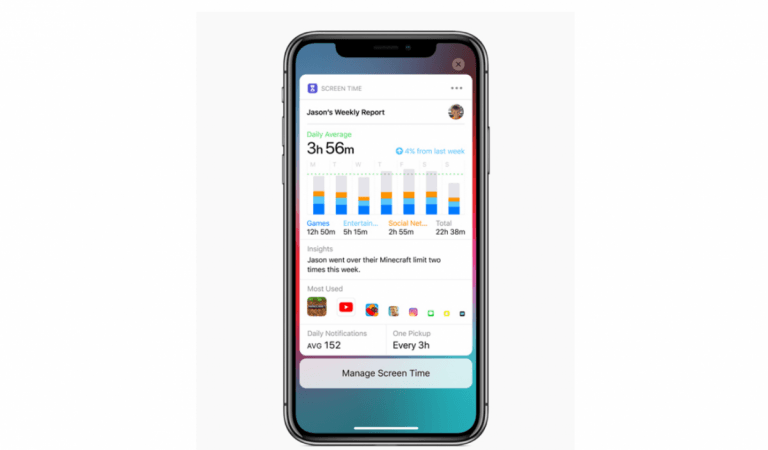 This iOS 12 feature will help individuals track their activities on their phone with details of most used apps and time spent on it so that they can limit their usage over time. Also, it offers parents to control screen time of their children on Apple devices. They can set the timer for particular apps or the screen time of the device and once it hits zero, the device's screen turns off. So, children can go to sleep or study for that matter.
New Notifications options:
To help reduce interruptions, Apple is offering more options in iOS 12 on controlling how notifications are delivered. They can instantly manage notifications to be delivered quietly or turned off completely. Most importantly, grouped notifications make it easier to view and manage multiple notifications at once.
Also, the Do Not Disturb during Bedtime feature helps people get a better night's sleep. Once activated, the devices' display gets dimmed and hides all notifications on the lock screen until prompted in the morning.
New Photo share:
Apple iOS 12 brings a 'For You' tab to place all the favourite moments in under one roof, combining Memories and iCloud Shared Albums. This new sharing suggestion feature also comes with a new prompt action that tells the device owners and their friends (provided they have Apple device), share back any photos and videos they have from the same trip or event.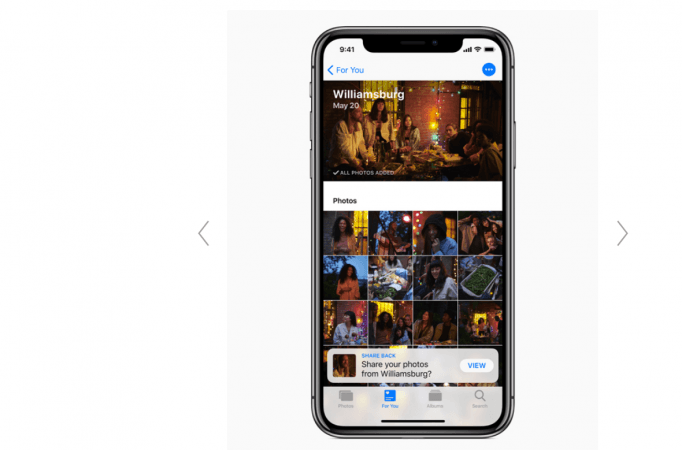 Search suggestions surface the most relevant Events, People, Places, Groups, Categories and recent searches, and new search functionality lets users combine multiple search terms to find just the right photos.
Performance improvements:
Apple's new iOS 12 has been optimised to make the iPhones and iPads to perform faster than before. Once upgraded to the new software, apps will load 40-percent faster, the camera 70-percent quicker and the keyboard will open 50-percent faster.
Privacy and security:
After the fallout of Cambridge Analytica scandal, Google, Facebook, Apple and other several technology companies announced to make their services compliant to European Union's General Data Protection Regulation (GDPR) act to safeguard user data in social media websites and mobile apps. Now, the Cupertino-based company is going a step further to secure their loyal users' privacy. The company has incorporated enhanced Intelligent Tracking Prevention in the Safari browser to block social media "Like" or "Share" buttons and comment widgets from tracking users without permission.
Also, Safari now comes with simplified system information prevents a data-mining company or social media platform track users based on their system configuration.
Furthermore, Safari will automatically create, auto fills and stores strong passwords when users create new online accounts and flags reused passwords so users can change them.
Other notable features of iOS 12 are as follows:
With iOS 12, Apple is bringing Stocks app to iPad. It illustrates how the market is moving with easy-to-understand quotes and high-quality news.
The new iOS 12 will make CarPlay for Automobiles support third-party navigation apps displayed right on the dashboard joining music, messaging, calling and automaker apps.
Apple iOS 12 also brings Voice Memos to the iPad and adds iCloud support to sync recordings and edits across devices. A new design makes it easier to capture, share and edit recordings.
Siri translation expands to more than 40 language pairs and brings more knowledge of sports, celebrities, food and nutrition. With improved machine learning algorithm Siri will now be able to bring out favourite photos by person, place, event, time and topic.
Apple iOS 12 improves the Wallet app to support syncing of student ID cards.With this students gain access to places including the library, dorms and events, and pay for snacks, laundry and dinners around campus simply by adding their ID cards to Wallet on Apple Watch. However, this will be limited to select schools in the US.
List of Apple devices eligible for Apple iOS 12.0:
| | | | |
| --- | --- | --- | --- |
| Apple device category | iPhones | iPads | iPod Touch |
| Device versions eligible for iOS 11.2.2 update | iPhone 5s, iPhone 6, iPhone 6 Plus, iPhone 6s and iPhone 6s Plus, iPhone 7, iPhone 7 Plus, iPhone 8, iPhone 8, iPhone 8 Plus and iPhone X | iPad mini (2 Gen), iPad mini (3 Gen), iPad Mini (4 Gen), iPad (6th Gen), iPad (5th Gen), iPad Air (1st Gen), iPad Air (2nd Gen), iPad Pro 12.9 (1st Gen), iPad Pro 12.9 (2nd Gen), iPad Pro 10.5 inch (1St Gen), iPad Pro 9.7-inch (1st Gen) | iPod Touch (6th Gen) |
Apple iOS 12 release details:
Interested Apple device owners have to enrol in Apple developer programme to get the latest iOS 12 right now. If you are a public beta tester, you will able to get it later this month.
As far as the general public is concerned, they have to wait until September to get to experience the new iOS 12.
Stay tuned. Follow us @IBTimesIN_Tech on Twitter and on Google News for latest updates on Apple.