For long, Apple iPhones' imaging capability has been lagging behind some of the rival brands such as Samsung, Google, HTC, but things have changed for good with the arrival of Apple iPhone X (and even the iPhone 8/8Plus).
I have been using the Apple iPhone X for more than two months and am impressed with almost all aspects such as design, build quality, performance, but the feature I liked most is its camera hardware.
Apple iPhone X [review] comes with feature-rich camera hardware. It boasts of a 12MP wide-angle (with F1.8 aperture) with a telephoto (f/2.4 aperture) camera having dual- Optical Image Stabilisation (OIS), Optical Zoom, Digital Zoom (up to 10x), wide colours capture for photos and Live Photos, Quad-LED True Tone flash with slow sync offering dramatic effect for social media platforms, it has Portrait mode and Portrait Lighting (beta).
Even the front 7MP TrueDepth camera too is impressive. It has an F2.2 aperture, retina flashes, Wide color capture for photos and live Photos, 1080p full HD video recording, Portrait mode, Portrait Lighting (beta) and Animoji.
As far as the video recording capability, our topic of interest is concerned, Apple iPhone X does a great job.
Apple iPhone X: A handy tool for an avid photographer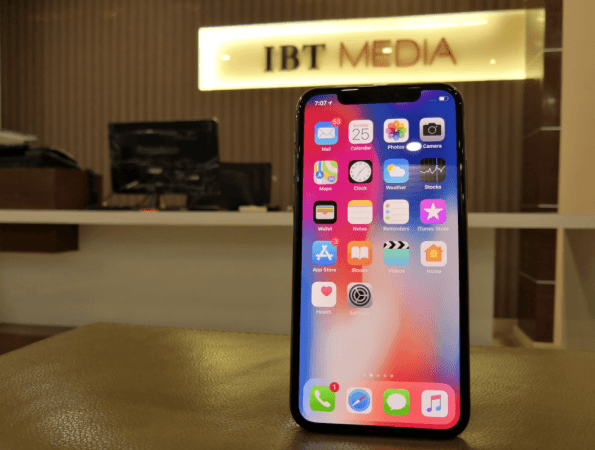 The iPhone X offers 4K video recording at 24 fps (frames per second) with film style, 30 fps, and 60 fps options. With such capabilities, Apple phone is a handy tool for amateur photographers to make high-resolution short videos and documentaries, with less fuzz.
Apple iPhone X is one of the very few handfuls in the market to boast Optical Image Stabilisation (OIS) for video. Even if you happen to have shaky hands, this feature gets you neat stable videos.
It also offers optical zoom, digital zoom up to 6X and also a time-lapse video with stabilization.
Besides 4K resolution, it offers full HD (1080p) video recording at 30 fps and 60 fps speed and HD (720p) at 30 fps.
Another Apple iPhone X feature, my personal favorite is the Slo-Mo. It offers slow-motion video capability for full HD (1080p) resolutions at 120fps and 240 fps, no other camera-phone in the market can match this.

The user doesn't have to do any deep digging in the iPhone X to find the Slo-mo; just open the camera app and it is available as the second option just above the on-screen camera button. It does all the work, just point the camera to the scene and the iPhone X will automatically switch between normal and slow motion.
Also, it autofocuses on the subject pretty quickly and adds dramatic sound effects at the start and the end of the video. [Check the samples below]
Final thoughts:
Overall, Apple iPhone X camera, especially primary dual-camera is a huge upgrade from previous models. Taking 4K video and slow-motion videos was particularly a delightful experience for me.
Prior to this, other than taking photos and videos on phone for professional mobile reviews, I personally had little interest in mobile imaging. But, I have to say that the iPhone X's slo-mo feature, has piqued me to get to know the intricacies of the video photography.
Even the professional photographers agree that Apple has done an incredible job with the iPhone X.
"The iPhone X is capable of delivering a superior 4K video experience that is at par with professional cameras. No wonder, it has earned a spot in my toolkit for its 240 fps 1080p mode, and its ability to shoot 4K at 60 fps. The iPhone X has much stronger low-light capabilities and the colors it captures are also significantly more vivid. The device is considerably more powerful, which allows for much higher resolutions when filming slow-motion. And since so many people own one, you can easily film without getting noticed!," Ashish Parmar, a Bengaluru-based professional photographer said to International Business Times, India Edition.
If you take the help of iOS video-recording apps and Apple's proprietary professional video-editing software: Final Cut Pro [new features], which is available for free on Mac series PCs, it doubles up the thrill.
Rest assured, any budding photographer can take iPhone X to make a decent quality video documentary.
If anybody owns an iPhone X, do share your experiences with us in the comment section below.
Stay tuned. Follow us @IBTimesIN_Tech on Twitter for latest updates on Apple products.