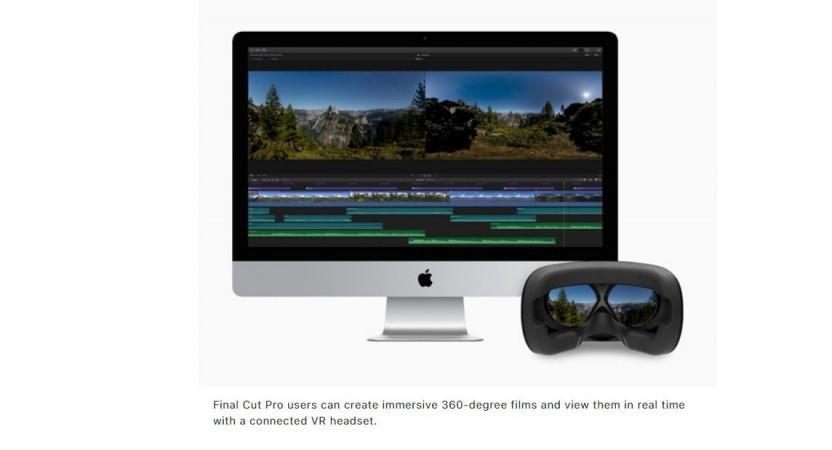 After releasing the new iMac Pro PC, technology major Apple commenced rolling out the new update to the company's professional video editing tool, Final Cut Pro X, with several value-added features on December 14.
With the update, Final Cut Pro X is optimised to take full advantage of the incredible performance capabilities of the all-new iMac Pro. Final Cut Pro users can now edit full-resolution 8K video for the first time on a Mac.
The key features coming in the new update is the 360-degree VR video editing, advanced colour grading tools and support for High Dynamic Range (HDR) vide.
Now, professional editors can create VR content with the ability to import, edit and deliver 360-degree video on Apple devices and can also view the project in real time through a connected HTC VIVE headset with SteamVR.
The users can also add special effects like 360-degree titles in 2D or 3D, apply blurs, glows and other immersive effects; and use visual controls to straighten horizons or remove camera rigs from equirectangular (map projection) videos.
Final Cut Pro X will now also allow editors to use standard photos and videos can also be added to VR projects and 360-degree video can be shared directly to popular websites including YouTube, Facebook and Vimeo.
The new update also brings tools for colour grading. The user-interface features unique colour wheels with built-in controls to adjust hue, saturation and brightness. It also has Colour curves that allow for ultra-fine colour adjustments with multiple control points to target specific colour ranges, and eye droppers let users sample specific colours and apply manual white balance.
Users can also apply custom lookup tables (LUTs) from popular colour grading apps like DaVinci Resolve and websites including PremiumBeat, Color Grading Central and more, the company claims.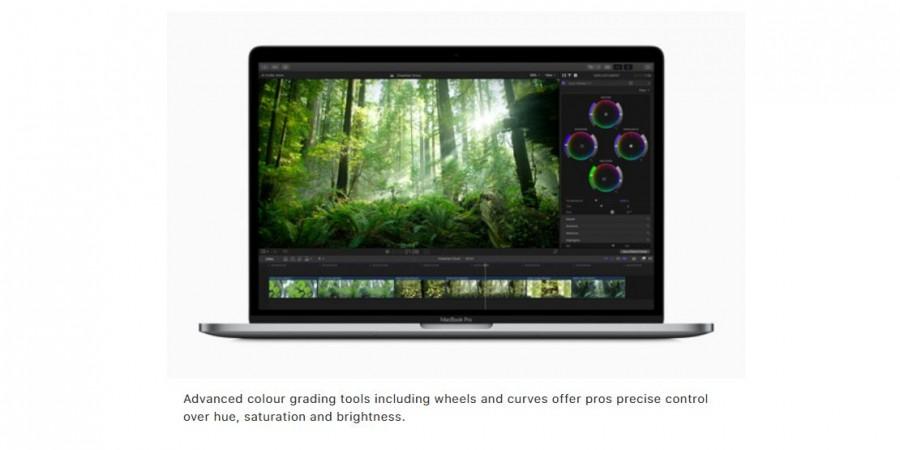 "With new features like 360-degree VR editing and motion graphics, advanced colour grading and HDR support, Final Cut Pro gives video editors the tools to create stunning, next-generation content," Susan Prescott, Apple's vice president of Apps Product Marketing, said in a statement.
"When combined with the performance of Mac hardware, including the all-new iMac Pro, Final Cut Pro provides an incredibly powerful post-production studio to millions of video editors around the world," Prescott added.
Other notable additions coming in the new update to the Final Cut Pro X include:
It allows users import iMovie projects from iPhone and iPad into Final Cut Pro for advanced editing, audio work, motion graphics and colour grading.
HEVC and HEIF support for importing and editing high-efficiency video and photo formats from Apple devices.
Updated audio effects plug-ins from Logic Pro X with redesigned, resizable interfaces.
Faster, higher quality optical flow analysis built on Metal, Apple's advanced graphics technology.
Final Cut Pro 10.4 is available as a free update today for existing users, and for Rs. 24,900 for new users on the Mac App Store. Motion 5.4 and Compressor 4.4 are also available as a free update today for existing users, and for Rs. 4,000 each for new users on the Mac App Store.
Stay tuned. Follow us @IBTimesIN_Tech on Twitter for the latest news on Apple products.