OnePlus 6's notch will be smaller (19.616mm x 7.687mm in size) compared to Apple iPhone X
Android Flagship OnePlus 6 is expected to debut around April-end or early May 2018
For the past several weeks, we have been hearing a lot of rumors about OnePlus 6 being released with iPhone X-like display notch and now, the company co-founder Carl Pei has confirmed it's true.
Pei in an exclusive chat with The Verge revealed that OnePlus 5T successor will indeed embrace the 'unibrow' display design, but to defend against getting called as an Apple copycat, said the company did some research of their own to optimize the OnePlus 6's design.
OnePlus studied the Andy Rubin's (Android creator) Essential Phone and Apple iPhone X[review] to try to bring the best possible design that guarantees best viewing experience on OnePlus 6 and not compromise any loss of feature.
For instance, Essential Phone was the first to have a small notch just to accommodate the front-camera, but OnePlus didn't want to compromise the quality of the device's earpiece, front-facing camera or ditch the proximity and ambient light sensors and the crowd-favorite LED notification.
Also, they didn't want to have a bigger notch like iPhone X, as it will leave very less space to accommodate the necessary icons on notification bar, which had been there in previous iPhone editions. For instance, you cannot see battery life status on Apple mobile screen directly and have to drag the finger on the top right corner to see it in the Control Center.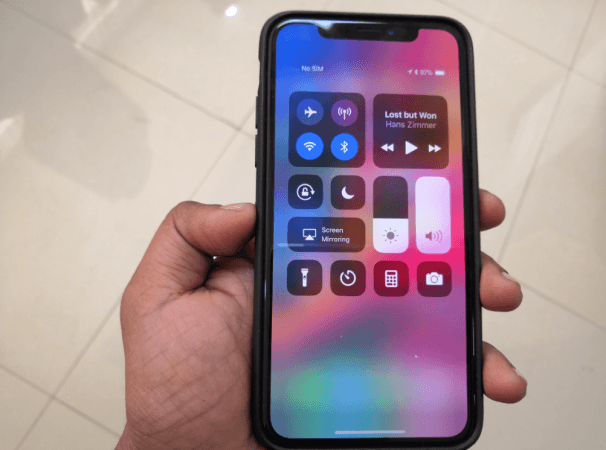 So, OnePlus engineers came up with an optimized notch design (19.616mm x 7.687mm in size), which is a bit bigger than an Essential phone, but smaller than the iPhone X.
Furthermore, the company engineers tested top 1000 Android apps on Google Play store to see whether they are compatible with the notch-design. They are also making changes in its custom Android UI OxygenOS to shift the clock to the left side and anytime video plays on the OnePlus 6, the interface hides the notch so that there will be uniformity in all sides and offer cinematic viewing experience.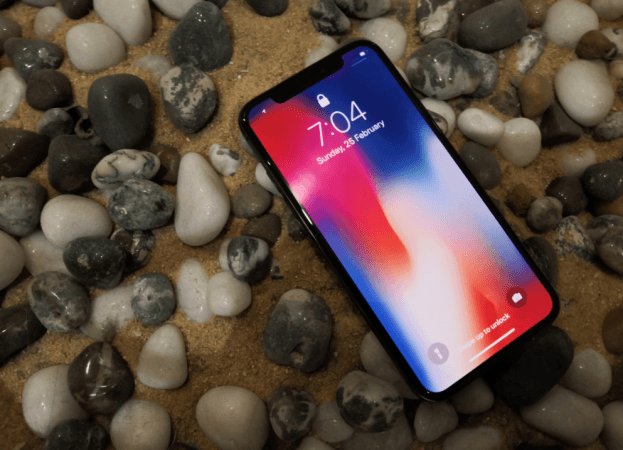 Having said, OnePlus 6 and also several new phones Asus Zenfone 5 and Leagoo S9, among others, which got launched at Mobile World Congress (MWC) 2018 are a shameless derivative of the iPhone X.
OnePlus fans and even Android phone enthusiasts, who long been trolling Apple for lack of innovation in iPhone design, will now be at the receiving end this year.
To fans relief, OnePlus did not rip-off the entire iPhone X design, as it has decided to keep the 3.5 mm audio jack.
OnePlus 6 key specifications: What we know so far
OnePlus 6 is said to sport 6.2-inch full HD+ (2160x1080p) screen having 19:9 aspect ratio.
Other features include 16MP+20MP dual-camera on the back with F1.7 aperture, 20MP front-camera with face unlock capability, 6GB/8GB RAM, 128GB/256GB storage and 3,450mAh battery with Dash charge (with up to 50% quick charging in 30 minutes) capability.
Leaked images suggest, OnePlus 6 will have a glossy shell, probably with an extra layer of glass. This means, the Android flagship phone may come with wireless charging capability, which was missed in the OnePlus 5 series.
Rumor has it that the OnePlus 6 (256 GB) will cost $749, most expensive OnePlus phone series to date.
However, the OnePlus 6 (256GB) price is still very less compared to Apple iPhone X ($1517) and the Galaxy S9 Plus ($1200) with same storage capacities.
Stay tuned. Follow us @IBTimesIN_Tech on Twitter for latest updates on OnePlus products.