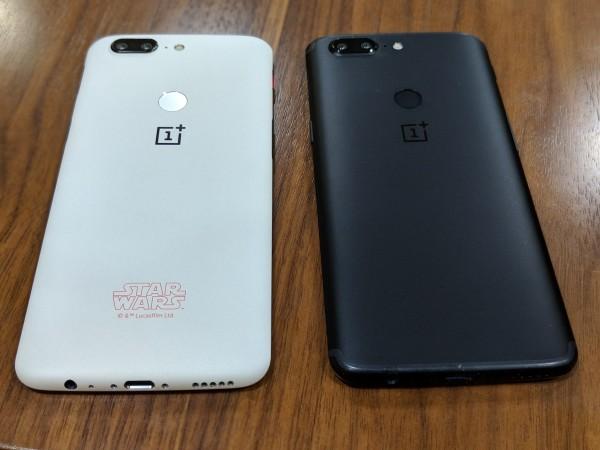 Since the beginning of 2018, we have been hearing a lot about OnePlus 6 series, particularly its Qualcomm Snapdragon 845 CPU, RAM, and storage capacity. Now, a presentation slide-show has surfaced online revealing Android flagship's camera and price.
Chinese blog CNMO.com has posted a picture of PowerPoint Presentation (PPT) taking place in a closed-door meeting, wherein it shows several top-end mobiles—Apple iPhone X, Samsung Galaxy S9+, Huawei P20 and OnePlus 6 with key price and specifications details [picture below].
What's interesting is that the OnePlus 6 and Huawei P20 are the only devices, which haven't made their official debut yet. OnePlus 6 is shown to be cost $749, much more than any other OnePlus phones in the past.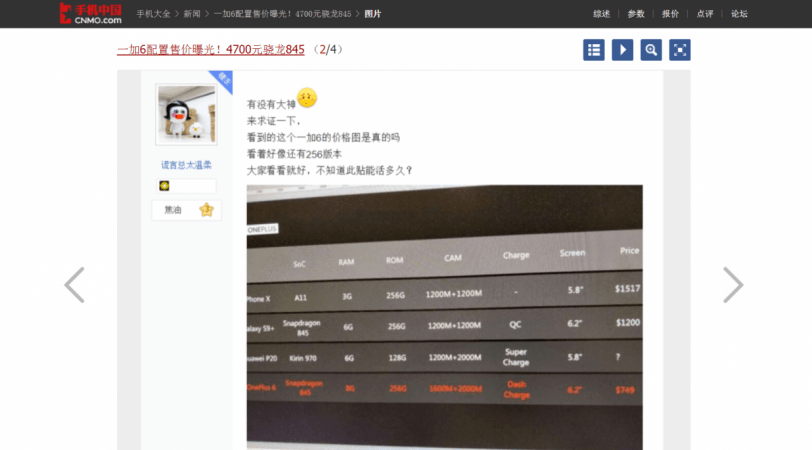 Having said, the OnePlus 6 (256GB) price is still very less compared to Apple iPhone X ($1517) and the Galaxy S9 Plus ($1200) with same storage capacities.
Even OnePlus 5 series price was slightly higher than previous versions, but it was a huge success even in emerging markets like India, where most of the premium phones (above Rs 30,000) sold in 2017 was OnePlus-branded models.
Other details of OnePlus 6 shown in the PPT include 12MP+16MP dual-camera on the back, 8GB RAM, Dash charge (with up to 50% charge in 30 minutes capability) and a 6.2-inch screen. All the aforementioned details are in line with previous rumors indicating, this might be a real deal.
More details are expected to surface online until the OnePlus 6 makes its debut. The company is most likely to unveil OnePlus 6 in late May or June so that there is enough time gap between OnePlus 5T launch or else risk getting panned by fans, as it happened with OnePlus 5 in 2016.
The OnePlus 5T launched within five months of OnePlus 5 hitting stores leaving the owners fuming over the fact their device has already got outdated in such short period of time.
Stay tuned. Follow us @IBTimesIN_Tech on Twitter for latest updates on OnePlus products.