OnePlus is on a winning spree, even when compared to major brands like Apple, Samsung and others. After being rated the most trusted brand in India with high scores on various parameters such as loyalty, resale value, and after-sales service among others, the Chinese smartphone maker adds another feather to its cap.
According to the latest market research done by the International Data Corporation (IDC), OnePlus accounts for the majority of the online premium smartphone segment in India in Q2 2017. With a lion's share of 57 percent, OnePlus beats major brands like Apple, Samsung and others.
"More than half of premium smartphones sold online during 2017 Q2 were an OnePlus, to be specific, OnePlus 3T or OnePlus 5 on the back of its digital first strategy," analysts at IDC said in a statement.
It is not a surprise that OnePlus 3T and OnePlus 5 – the most recent flagships released by the company – are quite popular among consumers. These phones not only offer premium specs, but they do so at industry-challenging prices. The company is known to sell its products with extremely thin profit margins, which is why price cuts are not as popular among OnePlus phones as those from Apple or Samsung.
The only time OnePlus smartphones get a reasonable price cut or a discount are when special sales are hosted. Since Amazon India is the exclusive online partner for OnePlus smartphones, it gives attractive offers on OnePlus phones during festive sales.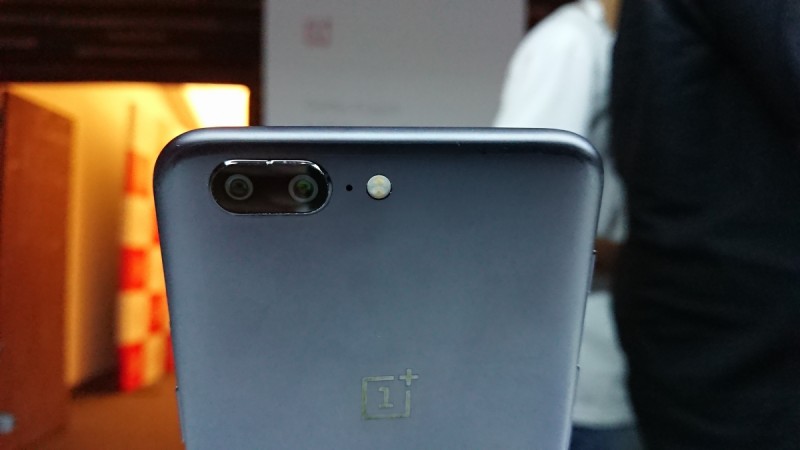 During the recent Amazon Prime Day sale, the e-commerce giant said the OnePlus 5 was the best selling smartphone on its portal. Additionally, the online retailer said that OnePlus sales were 3X more than that of the first week of sales compared to last year Diwali sale, the Economic Times reported.
Read: OnePlus 5 Review
Amazon India is hosting the second edition of the Great Indian Shopping Festival from October 4 to October 8, where the OnePlus 3T is available at a discounted price of Rs. 24,999. The retailer is offering a cashback of Rs. 2,000 for using debit and credit cards, no cost EMI on both phones and an extra Rs. 3,000 off on exchange of their old smartphones.
To recall, OnePlus used to sell its phones in India using an invite-only model initially. But it later ended it to offer exclusive sales online. The company has always favoured a digital-first approach and it currently sells its phones offline only via its exclusive store in Bengaluru.
Besides OnePlus' dominance, the IDC report revealed that there are only three brands that account of 99 percent of the premium smartphone market in India. Apple takes the second spot with 38 percent, leaving Samsung a mere 4 percent.