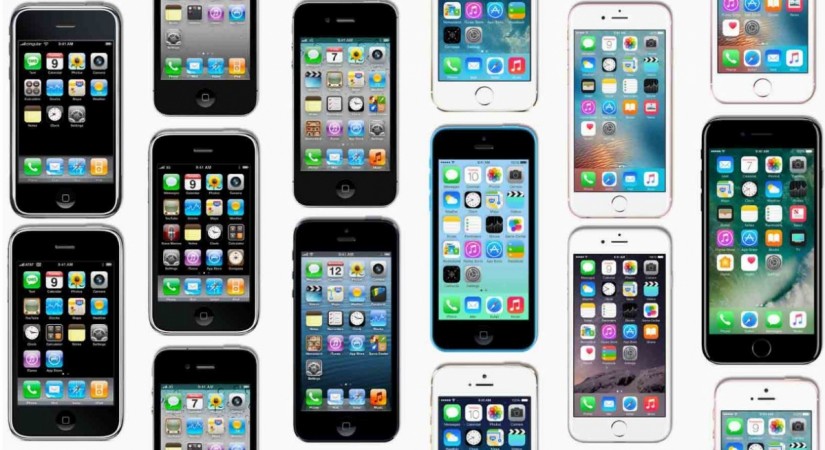 It was earlier reported that Apple's 2017 series mobile variants, including iPhone 7s, iPhone 7s Plus and anniversary special iPhone X (aka iPhone 8) series, would boast the long-awaited wireless charging feature. Now, it has come to light that the game-changing battery feature will be incorporated in only one device.
The latest news comes straight from Mac Otakara, the world renowned Japanese blog known for near-perfect record of leaking Apple product details before launch. Citing reliable sources, it claims that only the anniversary special iPhone X series will have wireless feature built into its back-panel.
There's more...
Apple has made alternate arrangements for iPhone 7s and 7s Plus to support wireless charging. Sources have indicated that Apple has inked a deal with Chinese partner Luxshare to make iPhone 7s series cover accessory with wireless charging capability. It has to be noted that the former is the company which supplies inductive charging panel in Apple Watch.
The Mac Otakara also adds that the iPhone 7s series package will neither include Lightning to 3.5mm headphone jack adaptor nor the Type-C port to Lightning connector.
It looks like Apple plans to get additional profits for the accessories, but fans will sure be furious over the company's greed. It faced severe backlash for removing 3.5mm audio and asking consumers to shell $159 for wireless earphones—AirPods— in US (Rs 15,000 in India).
Having said that, we urge our readers to take this report with a proverbial pinch of salt as the news is too premature for us to vouch for Mac Otakara, despite its brilliant track record.
Apple's 2017 series iPhones are expected to be unveiled in September and mass production is expected to kick off in June, so there is lot of time in between for Apple to make changes and give nod to the finalised product.
Apple iPhone 8, 7s and 7s Plus: What we know so far about iPhone 7 series successor
First, iPhone X, Apple's anniversary special mobile, is said to have OLED-based display with state-of-the-art wraparound technology, wherein key components such as the earpiece, FaceTime camera and Touch ID fingerprint sensor will be integrated into the display panel. With this, Apple will be able to increase the screen-to-body ratio and offer a true edge-to-edge display for immersive viewing experience, much better than Xiaomi Mi Mix.
Apple is also expected to incorporate facial and gesture recognisable laser sensor with front-camera to help authenticate owner's face and also scan the eyes' iris pattern to unlock iPhone screens.
Other expected features include a new generation Apple A11 Fusion CPU, higher RAM and battery capacity.
As far as iPhone 7s and 7s Plus are concerned, they are expected to have same design language as seen on the iPhone 7, but with upgraded internal hardware, which includes new A11 series Fusion CPU backed by 3GB RAM and bigger battery.
Watch this space for latest news on Apple iPhone 7s and iPhone X (aka iPhone 8) series.