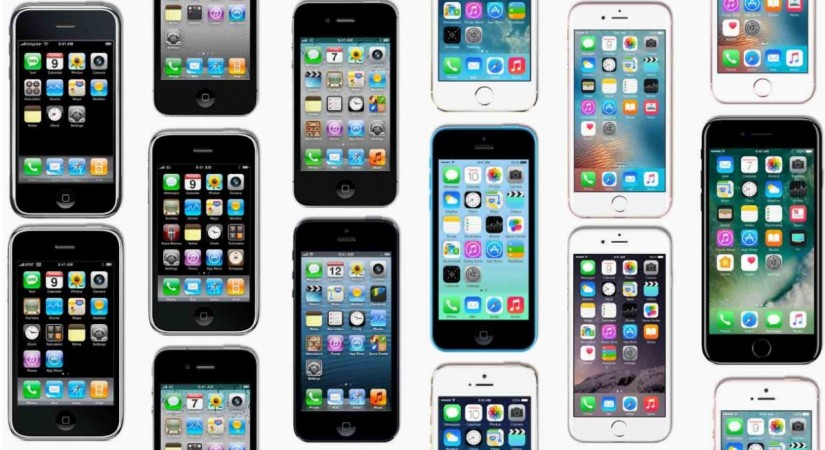 While rumours were rife that Apple will launch iPhone 8 series alongside generic iPhone 7s and iPhone 7s Plus in 2017, a new report has emerged online that the Cupertino-company plans to change the naming convention for its 10th anniversary iPhone model.
It has come to light that Apple will in fact name the long-rumoured iPhone 8 as iPhone X, Timothy Arcuri of market watchdog Cowen and Company revealed to his investor clients in a note.
Also read: Android co-founder Andy Rubin's Essential mobile to take on Apple, Google and Samsung in 2017; all you need to know
The iPhone X nomenclature, though jumps the iPhone 7 successor's naming chronology by three numericals, it bodes well for a device which marks Apple's 10th anniversary of the first iPhone launch.
A copy of the investor note, available with Apple Insider, further reveals that the new iPhone X will boast a massive 5.8-inch OLED-based display with state-of-the-art wraparound technology, wherein key components such as the earpiece, FaceTime camera and Touch ID fingerprint sensor will be integrated into the display panel. With this, Apple will be able to increase the screen-to-body ratio and offer a true edge-to-edge display for immersive viewing experience, much better than Xiaomi Mi Mix.
Apple is testing prototypes to incorporate facial and gesture recognisable laser sensor with front-camera to help authenticate owner's face and also scan the eyes' iris pattern to unlock iPhone screens.
It is also believed that iPhone 8 will have stainless steel around the edges to enhance the integrity of the device structure.
There's more...
Apple iPhone 8 aka iPhone X series is also expected to boast game-changing battery feature. Apple is reportedly testing to integrate a special chip on the back of the upcoming iPhone to enable wireless charging with up to 10-15 feet away from the charging station
With this, iPhone X users will never have to leave the device attached to a power point in the home or office. They can carry it around or sit in a different room while getting it charged.
Also read: Apple massive leak: iPhone 7 successor tipped to come with game-changing battery feature
If Apple includes this revolutionary wireless charging feature in iPhone 8, Apple will set a new benchmark in the smartphone industry in 2017, as it did with the first generation iPhone 10 years ago.
Also read: Apple iPhone turns 10: Better bring anniversary mobile (aka iPhone 8) with game changing innovation or else face Dodo's fate!
Other expected features include a new generation Apple A11 Fusion CPU, higher RAM and battery capacity. Apple has not responded to rumours and will remain silent till the annual product event scheduled in September 2017.
Watch this space for the latest news on Apple's anniversary iPhone X and iPhone 7s series.