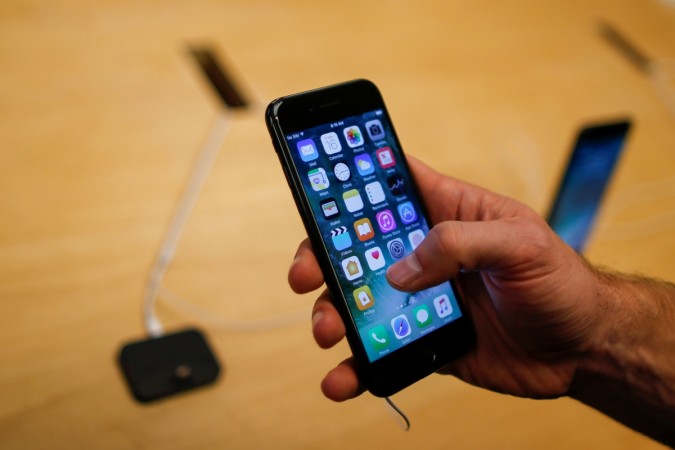 With the new Apple iPhone 7 series reaching to all corners of the world, now the media's attention has shifted to its successor iPhone 8.
As 2017 marks the 10th anniversary of the iPhone launch, Apple is leaving no stone unturned to make the iPhone 8 series epic. This might sound a bit little exaggerated, but going by the recent spate of leaks with regard to the iPhone 8, we come to believe it will definitely give a stiff challenge to rivals for sure.
Also read: Apple iOS jailbreak update: Demo video showing jailbroken iPhone 7 with iOS 10.2 beta surface online
Apple has joined hands with a startup, Energous, popular for its wireless charging technology. What's so special about this? readers may ask, as this is already seen in many smartphones for more than two years now. Well, Energous technology allows a phone or any device to get charged wirelessly from across a room, BGR reported.
Energous charger chip will make any device literally draw power wirelessly
It is believed that Apple intends to incorporate Energous-developed chip on the back of the iPhone 8 to enable wireless charging with up to 15 feet from the charging station.
With this, iPhone 8 user will never have to leave the device attached to a power point in the home or office. They can carry it around or sit in a different room while it is continuously getting charged.
If this revolutionary wireless charging feature in the iPhone 8 does turn out to be true, Apple will set a new benchmark in the smartphone industry, as it did with the first generation iPhone.
As of now, neither Apple nor Energous has made any official comments on this report. That said, Energous in its recent earnings call had mentioned that it is working with a 'tier 1' smartphone company, which many believe it to be Apple.
Furthermore, it received $10 million in funds from Dialog Semiconductor, which is also one of the top supply partners for Apple components.
Other expected features of iPhone 8 series:
From what we have gathered so far, Apple iPhone 8 series is expected to come in three screen sizes — 4.7-inch, 5.0-inch, and 5.5-inch.
Except to the display size, all the models will have the same internal hardware and come with A11 Fusion series chipset, which is said be more efficient and powerful, as compared to the iPhone 7 series.
Another interesting rumour on iPhone 8 series suggests that it will come with Organic Light Emitting Diode (OLED)-based display, a huge improvement over the Liquid Crystal Display (LCD) screen used in the current iPhone 7 series and older devices.
And, 3D touch sensor is expected to be integrated right into the OLED screen.
Apple's iPhone 8 series is expected to debut in September 2017.
Watch this space for more updates.