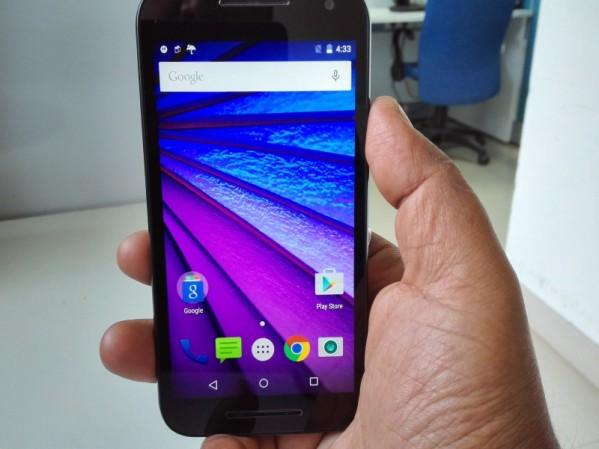 Price details of Lenovo's long-rumoured Moto G5 and G5 Plus have surfaced online, indicating that the 2017 series will cost less compared their predecessor.
Popular Twitter spy Roland Quandt has claimed that the price of generic Moto G5 (with 2GB RAM/16GB storage) will start at €189 ($201/Rs 13,419), whereas the base model of high-end Moto G5 Plus (with 2GB RAM/16GB storage) will set you back by €209 ($222/Rs.14,839), much less compared Moto G4 series, wherein the price started at €249 ($264/Rs 17,678), when it was launched last year.
Though Quandt has got a reliable track record, the leaked Moto G5 series price details are too good a deal to believe.
We will have to wait for a couple of weeks more before Lenovo finally reveals what it has in store for fans. The new Moto G5 series is expected to be unveiled on February 26, just a day ahead of the Mobile World Congress (MWC) 2017, Barcelona (February 27-March 2).
Moto G5 series: What we know so far
As per latest reports, Lenovo's Moto is planning to launch only two variants—one, a generic Moto G5 and a top-end Moto G5 Plus. Moto G5 Play, the successor to low-end Moto G4 Play, is expected to be unveiled later in the year.
Both Moto G5 and G5 Plus are said to come with almost same internal hardware, except in two key aspects. The former is expected to sport a 5.0-inch full HD (1920x1080p) display with 3,000mAh battery, whereas the latter will flaunt a bigger 5.5-inch full HD screen and a 3,100mAh cell. The rest of the key specifications such as camera, CPU, RAM, storage and connectivity features remain same.
Looks like Moto G5 will launch at much lower prices than G4 in Euroland: 2/16GB for ~189 Euro, 3/16GB for ~209 Euro. (was 249 for G4)

— Roland Quandt (@rquandt) February 10, 2017
The Moto G5 series is expected to come packed with Qualcomm-made Snapdragon 625 octa-core CPU backed by Android 7.0 Nougat OS with 2GB/3GB/4GB RAM and 16GB/32GB/64GB internal storage.
In terms of photography, Moto G5 series is said to house a 12MP primary camera on the back with rapid focus, Sony IMX362 sensor, PDAF and f/1.7 aperture and 4K video recording ability. Whereas, on the front, it is expected come packed with a 5MP shooter.
Another notable aspect of the upcoming Moto G5 series is that it will boast advanced Bluetooth technology-- NFC (Near Field Communication) for contactless payment feature (example: Android Pay) and also Turbo Charging, as well.
[Note: In 2016 series models, only the Moto G4 Plus boasted the Turbo Charging feature]
They are also expected to come with exclusive value-added features such as Moto Display, Moto Assist, and Moto Actions.
Watch this space for latest news on MEC 2017, Lenovo and Moto products.