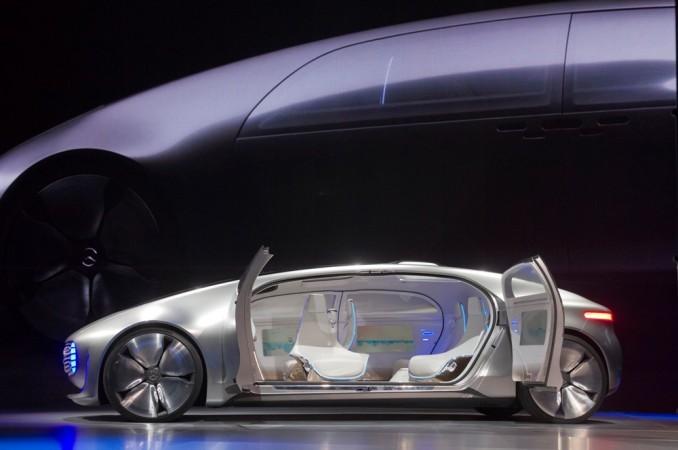 American multinational technology company Apple Inc. has not commented on any plans to make an electric car till date. Despite that, rumour is rife that an electric car with autonomous driving is getting readied by the California-based company.
Also read: Faraday Future unveils FF 91, fastest EV in the world
The main reason why everyone is expecting an Apple iCar is because of the answer given by CEO Tim Cook, when asked about the Apple car during company's Q4, 2016 financial results. He neither confirmed or denied the existence and said: "Apple always looks for ways that we can improve the experience and the customers' experience on different sets of products."
Following his remark, discussion on Apple iCar became active. It was reported Apple's car project has been codenamed Titan and a number of Apple employees are engaged with the project.
The latest evidence that cements the alleged car project comes from Steve Kenner, director of production integrity, Apple Inc. He wrote a letter to the US transport regulators about the autonomous car and its rules, reports Macworld.co.uk. Apple has apparently said that it was "excited about the potential of automated systems in many areas, including transportation and that there were significant societal benefits of automated vehicles," to be realised.
The letter also suggests regulators not to introduce too many rules regarding the testing of self-driving cars, claiming that "established manufacturers and new entrants should be treated equally." Apple has also poached engineers from BlackBerry to work on the autonomous car OS project in Canada recently. The company has invested around $10 billion on research and development. The iCar would look similar to a minivan and the production of the car will begin in 2020, according to The Financial Times.
Apple has already bought a number of car-related domain names including apple.car, apple.cars and apple.auto, reports MacRumours. This also indicates the active development of Apple's car. Though specific details on the vehicle are not available at the moment, it is safe to assume that Apple Car is going to be disruptive and will rewrite the next gen mobility solutions given the track record of the firm. Beware Tesla Motors!
Source: Macworld