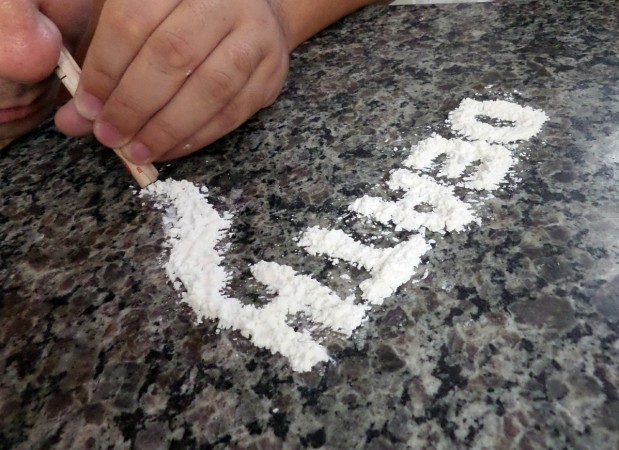 Over the last few years, India seems to be coming up as a popular drug destination with usage common among teens and young adults, and Hyderabad is one of the most affected cities in the country. On Thursday, July 26, the city police arrested three drug peddlers, who were reportedly ordering narcotic substances on the dark web. Of these three, two are said to be students.
The police have seized about 21 methylene dioxy methamphetamine, commonly known as MDMA, tablets from them and the drugs have been valued at Rs 1.5 lakh. The police were acting on a tip-off and arrested P Praneeth at Potti Sreeramulu Nagar, and four tablets were recovered from him.
On interrogation, Praneeth gave the police information on V Mallikarjun, who is the kingpin of the racket, reported the Times of India. A resident of Sai Hills in Venkata Ramana Colony in Kukatpally, the sleuths arrested and recovered 17 MDMA tablets and 3.5 gm MDMA powder from him.
When questioned, Mallikarjun confessed that he had been purchasing MDMA tablets and powder on the dark web. "Mallikarjun, who completed B Tech in 2010 became addicted to drugs. He was previously arrested by Task Force in 2017 for drug peddling. After coming out of prison, he began peddling in drugs again," TOI quoted assistant excise superintendent K Pavan Kumar as saying.
Revealing how he struck the deal, Mallikarjun said that he bought one MDMA tablet for anything between Rs 300 and Rs 500 and sold it to Praneeth for about Rs 1,500. He then sold the tablets to customers for about Rs 5,000. He also revealed that most of the customers are between the age of 20 and 30.
After the confession of the duo, the police then arrested Rajeev Reddy, an engineering student from Kukatpally.
Hyderabad was once known for its historical monuments, the necklace road that one couldn't take their eyes off, the pearls and the much-talked-about biryani of course. What later came to be known as the IT hub has now become infamous for its drug racket and what drives the trade.
The city hit headlines in July 2017, when Calvin Mascarenhas, 29, Mohammed Abdul Wahed, 20, and his elder brother Mohammed Abdul Quddus, 29, were arrested by Excise personnel, who recovered 700 dots of Lysergic acid diethylamide (LSD) worth Rs 20 lakh and 35gm of Methylenedioxymethamphetamine (MDMA) worth Rs 1.4 lakh. On investigation, the trio revealed that the supplier lived in Chicago on dependent visa and was also a drug addict.
While the middleman in the racket was said to be a Goa resident, the kingpin is said to be 29-year-old Mascarenhas. Such was their network that it even managed to penetrate the Telugu film industry as well as schools and colleges in the city. In fact, school children were said to be hooked on LSD and some of the users are as young as 13.
If this wasn't shocking enough, the conversation between these young users and their dealers is truly worrisome. "I liked the drug. It gave me a nearly 12-hour high. I want more, can u arrange?" read one of the chats, according to Times Now.
And these schoolchildren who couldn't pay for the drugs in cash even traded nude selfies with peddlers.