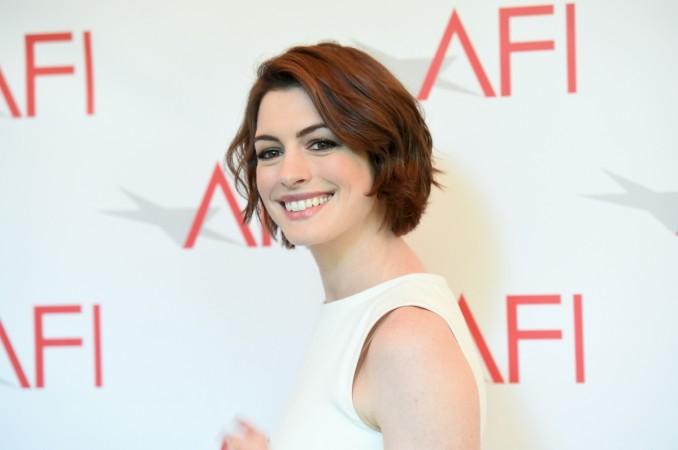 Anne Hathaway had a Marilyn Monroe moment while shooting a dance number for her latest Amazon Anthology series, "Modern Love."
The "Interstellar" actress looked gorgeous in a flowing skirt but the garment was no match for New York City's winds. While performing on city streets, a strong gust of wind blew up Anne's skirt revealing her undergarments. Though Anne, ever the consummate professional went through the routine like nothing happened. She sure seemed to be having fun.
Amazon's new series "Mad Love", features an all-star cast that includes Dev Patel, Tina Fey and the directorial talent of "Shameless" alum Emmy Rossum. The series is based on the popular New York Times column "Modern Love."
"It's like I woke up in the actor candy store. We've managed to assemble a dream cast of my favorite actors. It's a testament to the reach of the original column and of how, now more than ever, love is the only certainty," said showrunner John Carney in a statement.
TV and streaming is attracting A-list talent from the big screen for prestige television. In recent years, everyone from Reese Witherspoon to Nicole Kidman have graced the small screen in award winning turns. No longer is there a stigma attached to a Hollywood star settling for TV and we couldn't be more glad about it.
You can check out the pic here: