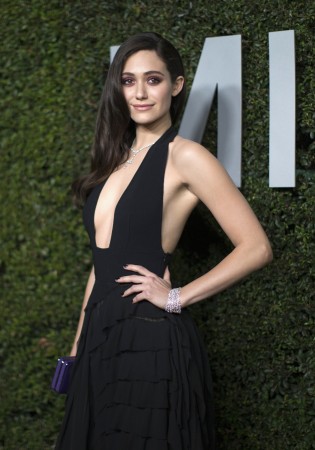 Emmy Rossum, the brilliant and beautiful actress who brings Fiona Gallagher to life on Showtime's "Shameless", turns 29 on Saturday, 12 September. In celebration of Rossum's birthday, we have compiled some interesting facts about her and some of the best quotes she got to say as Fiona Gallagher in all the five seasons of "Shameless":
Although now she is famous worldwide as Emmy Rossum, her birth name is Emmanuelle Grey Rossum.
Emmy Rossum, raised by a single mom, is a very proud Jew. She was once quoted as saying: "My mother instilled in me the Jewish code of ethics and morals. That stays with me very strongly every day. I enjoy having Shabbat dinner with my close friends, even though it is not something I grew up doing weekly."
Rossum was a very smart student, and graduated from high school at 15 by taking online extension courses offered by Stanford University (Education Program for Gifted Youth).
She joined the Metropolitan Opera Children's Chorus at the age of seven and performed in many productions, including "La bohème," "Turandot" and "A Midsummer Night's Dream", up until her teenage years, when she had grown too tall to perform.
She was married to music executive Justin Siegel in February 2008, but the couple got divorced soon, in September 2009.
Fiona Gallagher quotes:
Veronica (Almost falls off the balcony) : Oh shit. That would've sucked!
Fiona: Showing up at your wedding f****** paralysed and shit? Yeah!
"You don't get to abandon your kids and then show up one day to take your pick of the litter."
"Yes, she is technically dead, Dad. Dead is dead. Just because you haven't told anybody that she is dead, doesn't make her not dead."