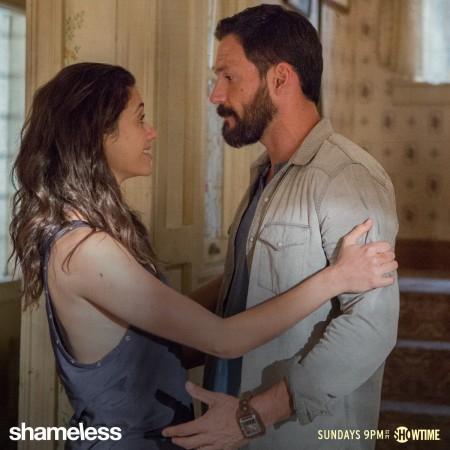 "Shameless", one of the most-popular Showtime series, is on a hiatus after the season 5 finale episode. The previous season was dark and emotional for the Gallagher family, with Fiona's marriage and subsequent cheating; Ian's bipolar disorder and Mickey's inability to cope with it; Carl and Chukkie's arrests; Lip's affair with his professor Kev; V's marital problems and Frank's unhealthy relationship with his cancer-affected doctor friend.
While "Shameless" season 5 finale did not give any closure to most of these storylines, we do now that Sammi (Emily Bergl), who was supposedly killed by Mickey (Noel Fisher) for ratting on Ian (Cameron Monaghan), is still alive. However, it is not known if Sammi hits the target when she shoots at Mickey for "putting her in a box". As reported earlier, Fisher's prospective movie career may lead to the death or disappearance of Mickey, putting a dent in the relationship in "Shameless".
Ian-Mickey Relationship on Rocky Waters as Noel Fisher Pursues Film Career
His sister Fiona's (Emmy Rossum) marital status also remains ambiguous, as her husband Gus (Steve Kazee) gives her the choice to either be with him or walk out. Although it is certain that she cares about Gus, her feelings for her boss Sean (Dermot Mulroney) are all over the place.
As soon as Gus tells her she could still go for what her heart wants, she runs to Sean, only to be blow off by him yet again. Sean tells her that he cannot be the one that sleeps with a good man's wife. This gives Fiona the hope that he would be with her if she divorces Gus.
However, the problem with her plan is that Sean always finds a reason not to be with her, either because she is his Kryptonite or because she is with someone else. The one thing he never ceases to do is flirt around with her, give her false hope and finally talk down to her.
As great a guy as Gus is, any "Shameless" fan would know that stability and dependability are not things that the Gallagher family usually deals with. Moreover, it is confirmed that Dermot Mulroney would spend at least one more season with the Gallaghers, though there is no official news about Steve, who plays Gus.