Angelina Jolie's bond with her son, Maddox Jolie-Pitt, has grown stronger following her split with Brad Pitt. The 17-year-old was adopted by the couple from Cambodia in 2002.
The 43-year-old actress apparently found strength in the teenager during the couple's family drama. A source told Hollywood Life, "Angelina's relationship with Maddox has never been stronger, they've always had a special connection but since the divorce their bond has only strengthened."
"They really rely on each other. He's always been wise beyond his years but since her split with Brad, he's proven his maturity and wisdom is much greater than that of the average 17 year old," the insider added.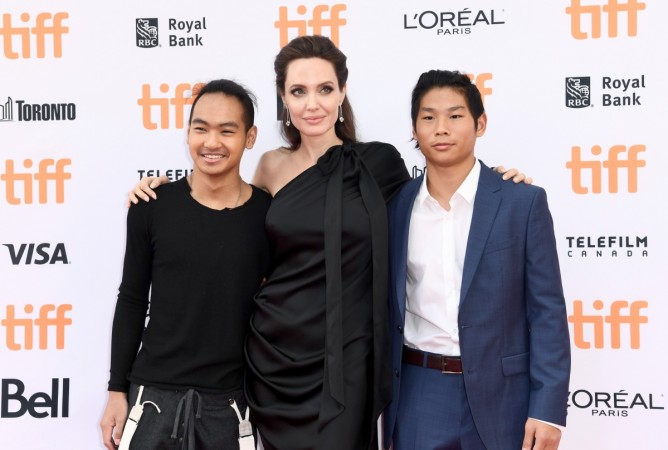 "Maddox has gone above and beyond to help out with the younger kids. He has Angelina's blessing to do the teenage thing and take off with his friends but instead he sticks around to be with her and his brothers and sisters," the source went on. "It's amazing how selfless he is, he definitely isn't the average teenager. He's one of Angeline's greatest sources of pride and strength, she lights up whenever she talks about him."
Jolie filed for divorce in September 2016, shortly after an incident between Maddox and Pitt onboard a plane. According to reports, Maddox got involved in a fight between the couple, and this forced the actor to put his hands on his son during the confrontation.
"There was a parent-child argument which was not handled in the right away and escalated more than it should have," a source told People at the time. "[Brad] is emphatic that it did not reach the level of physical abuse, that no one was physically harmed. He did not hit his child in the face in any way. He did not do that; he is emphatic about that. He put his hands on him, yes, because the confrontation was spiralling out of control."
Meanwhile, Maddox worked as executive producer for Angelina's Netflix movie, At First They Killed My Father. In an interview with People magazine, he elaborated on what it was like to work with his mom saying, "She's fun, funny, and easy to work with. She's a wonder."