Hollywood actress and humanitarian Angelina Jolie is reportedly ready to move on from Brad Pitt. The Maleficent actress apparently regrets that she fell in love with the actor.
According to Hollywood Life, Jolie hates being in the spotlight because of their relationship. An alleged source said: "The days of Angelina missing Brad have well and truly passed, all she wants now is for him to be out of her life, period."
"Angelina really resents having anything to do with Brad, and wishes she could just forget he even exists, but because of the children she's not allowed to do that, and he's going to have to remain a part of her life for at least the foreseeable future," the insider added.
"Brad is actually willing to be pretty reasonable and civil for the sake of the kids, but if anything that just infuriates Angelina even more–he really can't win at this point whatever he does," the source shared.
After a lot of speculations, Brad and Angelina officially announced their separation in September 2016. After the news broke, many wondered the future of their six children.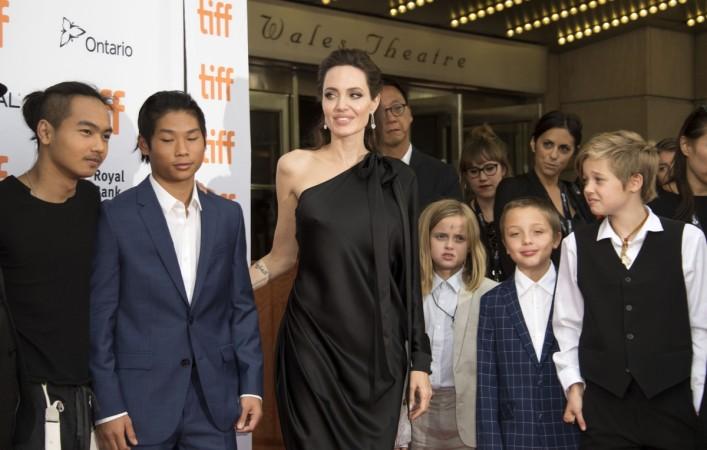 During an interview with GQ, Pitt revealed that his priority is the children. He said: "Family first. People on their deathbeds don't talk about what they obtained or were awarded."
"They talk about their loved ones or their regrets—that seems to be the menu. I say that as someone who's let the work take me away. Kids are so delicate. They absorb everything. They need to have their hand held and things explained. They need to be listened to. When I get in that busy work mode, I'm not hearing. I want to be better at that," Pitt added.
Meanwhile, it was recently revealed that a judge has ordered Angelina to fix Pitt's relationship with their children. According to court documents obtained by the Blast, a judge in the former couple's divorce case said that the children "not having a relationship with their father is harmful to them" and "it is critical that each of them have a healthy and strong relationship with their father and mother."
The Superior Court of Los Angeles County told Jolie to provide Pitt with the mobile number of each child and to allow him to speak to his children whenever he wants to. Adding on, since Maddox is older, he will get to decide how much time he spends with his father.
"If the minor children remain closed down to their father and depending on the circumstances surrounding this condition, it may result in a reduction of the time they spend with [Jolie] and may result in the Court ordering primary physical custody to [Pitt]," the court told Jolie.