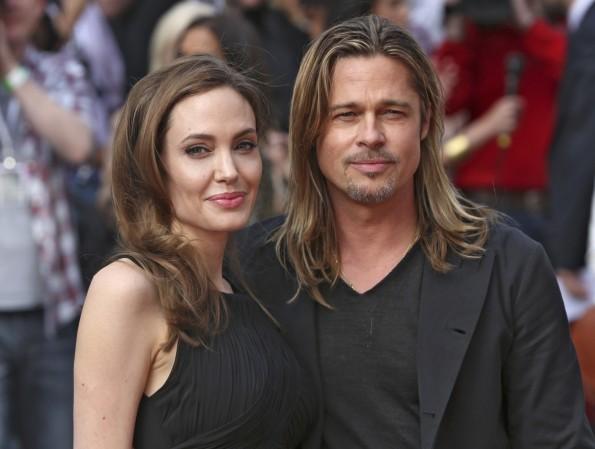 Angelina Jolie allegedly wants to portray Brad Pitt as the bad person in their split. The 43-year-old actress filed for divorce from him on 19 September 2016 citing irreconcilable differences.
Speculations were rife that Jolie's health was deteriorating and how she "has stopped eating and is on the verge of a collapsing". According to NW, the actress is "on a self-imposed hunger strike".
An alleged source said: "She's starving herself to essentially say to the world, 'Look at what Brad's done to me.' It's like she has an addiction."
"Angie's grabbing handfuls of nuts and berries here and there, but generally it's gallons of coffee and lemon water that gets her through the day. It's no way to live... She seems to think it's her secret weapon [against Brad]," the insider added.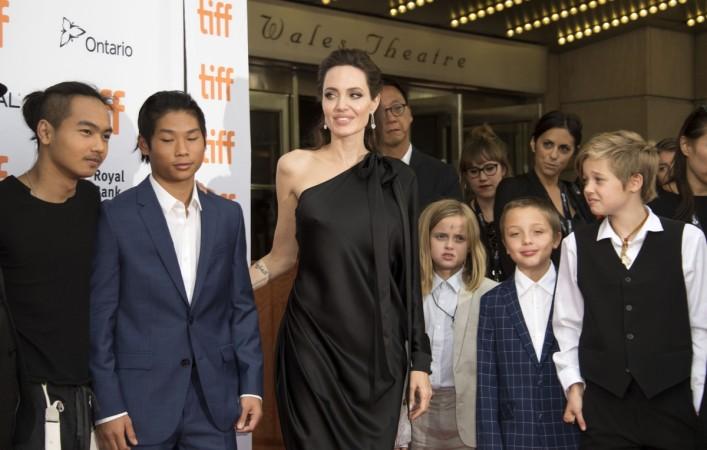 Adding on, the website claims that Jolie is intentionally being photographed with the couple's six children, to show that they are happy with her. However, behind the cameras, their daughters miss Pitt's presence in their life. Another source shared: "The girls, in particular, are desperate to spend time with their dad, but Angie won't let them."
Previously, during an interview with Vanity Fair, the Maleficent actress talked about the couple's separation. She said: "It's just been the hardest time, and we're just kind of coming up for air. [This house] is a big jump forward for us, and we're all trying to do our best to heal as our family....things got bad...I don't want to use that word...Things became 'difficult.'"
Jolie also detailed how their children, Maddox, Pax, Zahara, Shiloh, and twins Vivienne and Knox are dealing with the changes. She said: "[Our lifestyle] was not in any way a negative. That was not the problem. That is and will remain one of the wonderful opportunities we are able to give our children...They're six very strong-minded, thoughtful, worldly individuals. I'm very proud of them. [They're] very brave...in times they needed to be. We're all just healing from the events that led to the filing...They're not healing from the divorce. They're healing from some...from life, from things in life."