In a shocking incident that took place in Andhra Pradesh, a woman tied lover to a cot on the pretext of bondage sex and then set him on fire. The crime took place in Choutapalli village under Konakalamitla mandal in Prakasham district on Saturday night (July 28).
Here's what happened
Reports have said that the accused, who has been identified as a 28-year-old Shakeera and the victim, a 32-year-old Sheik Shabbeer were partners in a poultry farm business. Besides running a poultry business the deceased was also employed as home guard at the Marripudi police station.
He and Shakeera are both married but was involved in an extra marital affair with each other, reported The Times of India. The duo, who are natives of Podili used to often meet at the poultry farm. However, it is not known whether any of their spouses were aware of their relationship.
However, over the past eight months the couple often got into fights over financial reasons, said Podili inspector M Srinivasarao
On Saturday night, Shakeera and Shabbeer decided to meet at the farm, located in Choutapalem.
According to the inspector, Shakeera planned to murder her paramour owing to the ongoing financial dispute. She even brought petrol along with her to kill him. After meeting at the farm, Shakeera offered bondage sex to him. As the duo often used to engage in bondage sex, it can be speculated that Shabbeer did not protest to her offer.
The accused woman tied the victim to an iron cot with steel chains and then poured petrol on him and set him on fire.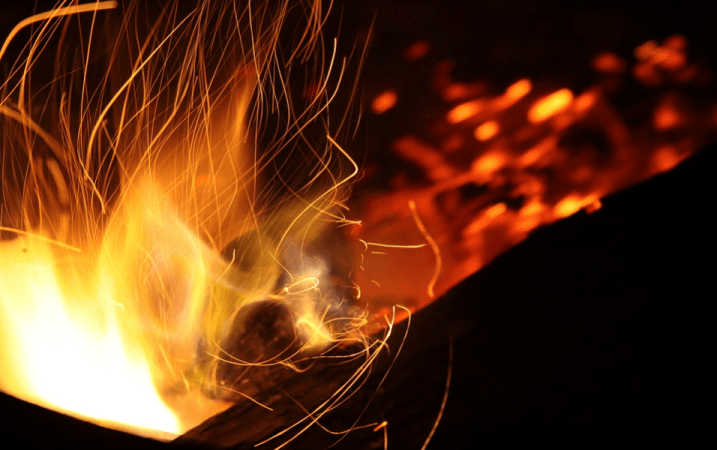 The next day, the workers of the farm discovered Shabbeer's burnt body and immediately alerted the police. The police have nabbed the accused woman and she has confessed to the murder.
Shakeera has been booked under section 302 (Punishment for murder) of the IPC.