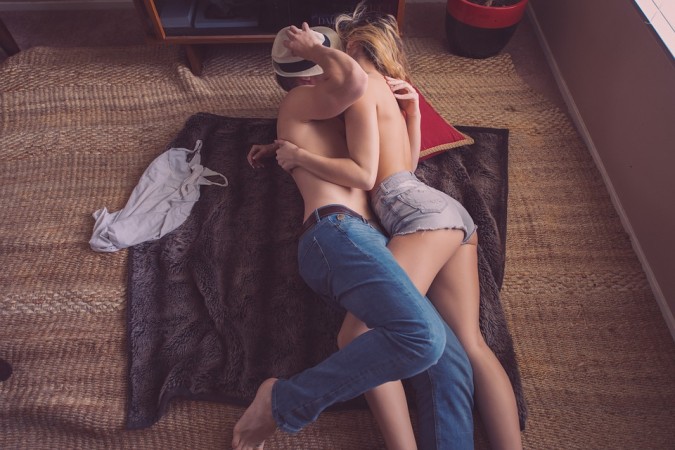 Mark Bruce, 32 and Chloe Miazek, 20, both heavily drunk, met at a bus stop during the early hours in Scotland's Aberdeen. They proceeded to his flat to have sex. But things turned worse as the woman died when he accidentally choked her to death during an intense makeout.
The tragic incident happened on November 3, last year.
Bruce, who worked as a support worker for an autistic man, now faces a lengthy jail sentence. He admitted to strangling her before the court.
Accidental deaths during sex are not a rare phenomenon as many a time couples go overboard with BDSM acts while making love. Miazek's death could be a possible BDSM death.
What is BDSM?
According to Pyschologytoday.com, "there are several terms for BDSM: power-play or domination-submission (D/s) because one lover has control over the other, at least nominally; sado-masochism (SM), which involves spanking, flogging or other types of intense sensation; and bondage and discipline (BD), which involves restraint."
The magazine further states that many consider BDSM perverted and dehumanizing see it as an intimate form of human contact and play.
Bruce loitered in the streets for an hour before surrendering
The High Court in Aberdeen heard that the duo shared a heard the duo "had a 'shared interest in sexual asphyxiation'."
Hours after Chloe, a Tesco employee, died in his flat in the city's Rosemount Viaduct, Bruce was spotted on CCTV loitering on the streets for more than an hour before surrendering himself at Rosemount Police Station, where he said, "I've done something terrible," according to The Sun.
He added, "I've killed someone. There's a female in my bed."
According to Prosecutor Jo McDonald, Bruce told that he placed his hands around Chloe's neck during sexual intercourse.
"The evidence suggests death is likely to have been quick, seconds rather than minutes. The extent of the injuries suggested not much force being used," he added.
"During a medical examination the accused indicated to the doctor they had had intercourse around 3.30am and the forensic findings confirm that."
Defense advocate Brian McConnachie QC said: "Evidence has been disclosed to the defense from a previous partner that sexual asphyxiation was something Miss Miazek was interested in.
"Her former partner always declined. I don't wish to sound like I'm suggesting she was the author of her own misfortunate but it is a significant factor."
"The accused can't recall the specifics of what went on but it seems that they had something of a shared interest in that particular practice. He recalls that all of a sudden it changed from everything being alright to her being dead. It is accepted by the Crown that there was no intention to kill and no wicked recklessness to suggest a murderous purpose," he added.
Recently, in another bizarre incident, a Peruvian man was arrested on suspicion of killing his wife by using an ornamental mortar bomb as a sex toy.