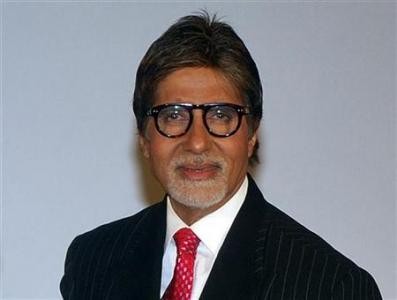 Bollywood superstar Amitabh Bachchan is furious over a fake video on YouTube that gives an impression of him supporting Bharatiya Janata Party's (BJP) prime ministerial candidate Narendra Modi. He said he would take strong action against the culprit behind the video.
A video with the description "Amitabh Bachchan voicing aspirations of India to move beyond Failed CONgress-led UPA! Sarathi for Kurukshetra of 2014" was uploaded on YouTube on 10 August. But it has been doctored to make it look like as if the actor endorses Modi's prime ministerial candidature.
Big B is not happy with the fake video and took to social networking sites to express his displeasure.
"FAKE !! FAKE !! FAKE !!! APPALLED AND ANGERED BY THIS ILLEGAL ACT ON ME .. PUTTING IT UP NOW, DO READ AND SEE AND CONDEMN .. !!!" he tweeted.
He went on to condemn the act and told his followers that it was a fake video.
"DEAR ALL ... FAKE VIDEO CIRCULATION .. In the year 2007, I did a 'Lead India' campaign for the The Times of India, where we talked of the glorification of the country and India ! SOMEBODY has made a fake video by using my voice and text of what I spoke in the original, and falsely and mischievously, interspersed it with visuals which indicate a campaign for the promotion of the Hon Chief Minister of Gujarat, Shri Narendra Modi !!" he wrote.
"I wish to state that this is an illegal act, inviting strong action, one that I am appalled by, and one that has no concurrence from me at all. I have brought this to the notice of the concerned authorities, and asked my Digital Team to find out its origin so that we can initiate action against the perpetrator," he added.
"This is a blatant misuse and infringement of the Copyright Act, and needs to be condemned by all those that become a part of this platform. Infuriated and angered !!"
On his Facebook wall he posted, "It is not what the purpose of the video is meant to convey. I am non political and have been since I left politics, but what is appalling is how the misuse of my voice has been done. And I shall take the strongest action against this person, whose ID has been found."
Here is the fake video:
Here is original video: