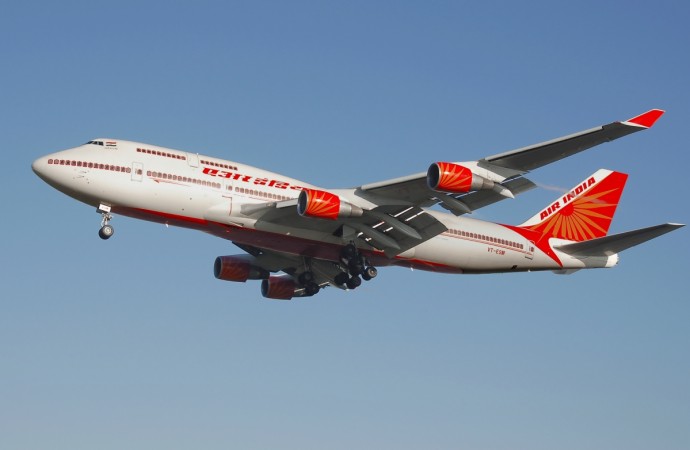 After the slapgate incident, Air India is again in news for the wrong reasons. India's national carrier has suspended three employees after its flight from Delhi to Vijayawada was delayed by around 1.30 hours on Wednesday.
The flight had over 100 passengers on board, including Civil Aviation Minister P Ashok Gajapati Raju. The angry passengers protested and even questioned the minister on the delay. Raju, surrounded by angry protestors, immediately called new Air India chief Pradeep Kharola and asked for an explanation as to why the flight was delayed.
Also Read: Who is Pradeep Kharola, the new chairman and managing director of Air India?
The flight AI 459, which was supposed to take off at 6 am on Wednesday, took off only one and a half hour later. The airline also suspended three staff and issued a warning letter to the captain for the delay.
"Passengers protested and questioned minister Raju on the delay in the flight. Immediately the minister asked Air India CMD Pradeep Kharola about the reason for the delay," airline's spokesperson GP Rao said.
"A warning letter has been issued to the captain for reaching the airport late," he added.
The flight was delayed after the airline's operation wing decided to wait for better visibility but the same was not communicated to the ground staff. The flight was further delayed after the pilot failed to reach on time. While the co-pilots reached on time, the pilot was reportedly stopped at the security check.
Meanwhile, Kharola, who took charge of the operations recently, has called for a meeting of senior officials, including director of operations and scheduling. Press Trust of India quoting sources reported that Kharola has taken serious note of the incident.
Air India's slapgate incident
In November, the airline was in news after the staff and a female passenger slapped each other at Delhi's Indira Gandhi International Airport. However, the matter was dismissed after the passenger and the staff apologised to each other.