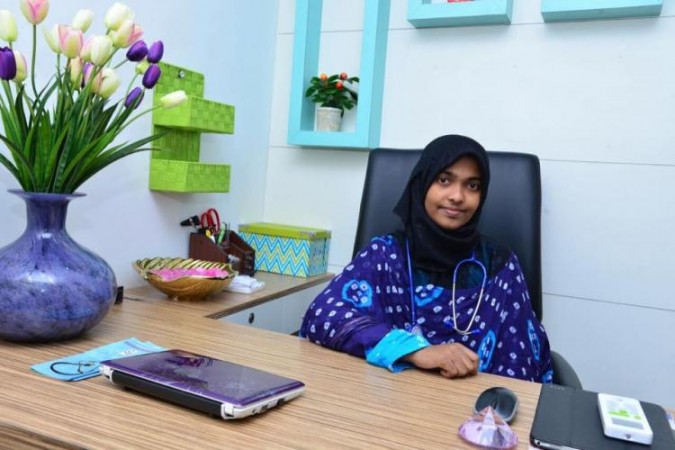 "I have not been forcefully converted (to Islam). I want to live with my husband Shefin Jahan," Hadiya, who is in the centre of a raging controversy after her wedding, religious conversion and an eventful legal battle ensued, told the reporters at Cochin airport on Saturday, November 25.
The 25-year-old, was on her way to New Delhi today, to appear before the Supreme Court as the apex court wanted to hear her version in an appeal filed by her husband Shefin Jahan against a Kerala High Court order annulling their marriage. She will appear before the court on November 27, Monday.
Hadiya (Akhila Asokan), along with her parents, was escorted to the Cochin airport by security personnel from Kottayam in Kerala.
After allegations from Hadiya's father that the Kerala police is not probing the alleged links of Jahan with ISIS and Jahan's objection over NIA's probe into Hadiya-Jahan marriage annulment, the Supreme Court of India on October 30 had stressed that it would hear to Hadiya and then proceed with the case.
The Kerala High Court annulled the marriage of Hadiya and Jahan in May this year this year after her parents alleged that she was forced to convert. Her father also alleged that Jahan was trying to recruit his daguther to the Islamic State (ISIS).
Shefin Jahan, on the other hand, alleged that Hadiya's parents were forcing her to reconvert to Hinduism. In a complaint filed this month, he alleged, "Attempts are being made to reconvert Hadiya to Hinduism ahead of her being produced in SC on Monday."
He added, "On Thursday, she was counselled by a religious teacher for over three hours. These attempts are being made in collusion with RSS activists for a ghar wapsi."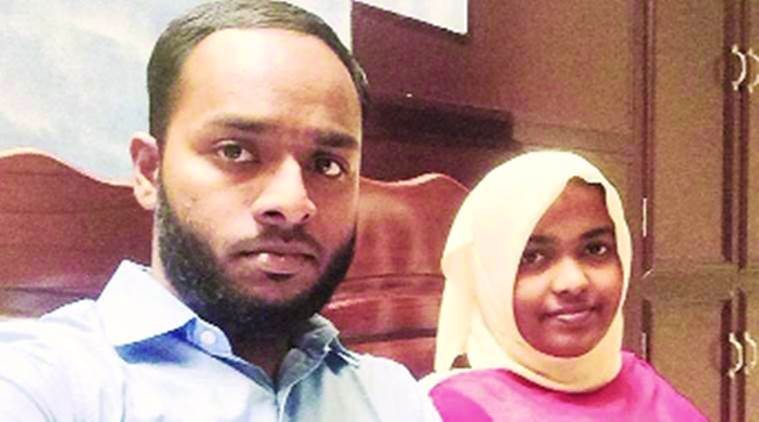 Earlier in August, Jahan had appealed against the NIA probe ordered by the SC to determine if his marriage is part of an emerging pattern which sees vulnerable Hindu women being lured by Muslim men who are agents of terrorist groups including ISIS.
Hadiya's parents have also been claiming that their daughter had been a target of the radical groups in Kerala and those groups wanted to recruit her into ISIS, keeping Jahan as their link.
The case of Hadiya and Jahan has been making headlines ever since she got converted to Islam after falling in love with the latter and married him in 2016.
Hadiya's parents have since then been alleging that Jahan has links to Popular Front of India (PFI), the activists of which are facing several investigations including NIA probe.
In August a video was released by an activist from Kerala which showed Hadiya alleging that she's been subjected to violence by her father and that "she can be dead anytime." Later when Rekha Sharma, the chief of National Commission for Women paid a visit to Hadiya at her residence in Kottayam, the 25-year-old informed that she was fine and had not been subjected to any torture.