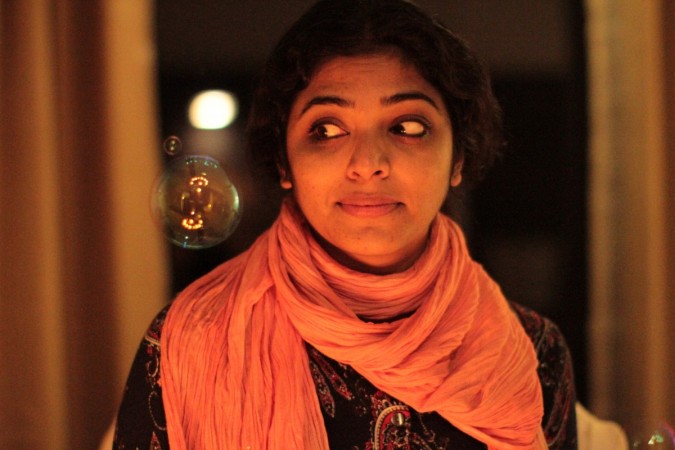 After the Women's Commission filed cases against Malayalam actor Aju Varghese and Tamil actor Kamal Haasan for revealing the identity of the actress who was kidnapped and sexually assaulted on February 17, another actress now faces legal trouble for accidentally naming the victim on social media.
Check: Nothing wrong with naming Kerala actress, or call her Draupadi if you like: Kamal Haasan
Rima Kallingal, a close friend of the abducted actress, recently shared the press statement of her colleague on social media, but she seems to have forgotten to delete the victim's name from below the post. This has landed Rima in some fresh trouble after a person named Abdulla Sayani lodged a complaint against her at Binanipuram police station.
Read more: Kerala actress reacts after Dileep's arrest
It has to be noted that under Section 228A of the Indian Penal Code, those who disclose the identity of victims of sexual assault can get imprisonment of up to two years.
A look at similar incidents that happened in recent times...
On July 12, when Kamal Haasan was interacting with the media after a case was filed against him by the Hindu Makkal Katchi over the Bigg Boss Tamil controversy, he had also "accidentally" took the victim's name when he was asked to comment on his colleague's abduction case. Even after a reporter pointed out not to use her name, the versatile actor responded: "Doesn't matter. You have put the name. Why not the name? Let it come. Don't hide that name, there is nothing wrong with that. If you want to call her Draupadi, call her Draupadi, don't call her by a female. Nothing wrong with that."
Following the incident, the National Commission for Women took suo moto cognizance against Kamal for revealing the name of the Malayalam actress.
Cant name her? Name her after my mother or my daughter. This war will be fought.Yehhai Mahabharath katha. Jago My lady bharath. Salaam. - Kamal tweeted after the case was filed against him.
Similarly, Malayalam comedian Aju had also "inadvertently" used the name of the actress in one of his Facebook posts while supporting his co-star Dileep, who was targeted by many for his alleged involvement in the abduction case. After receiving flak from all quarters, the actor even apologised for his mistake in another social media post. However, Kerala Women's Commission registered a case against him based on the complaint filed by Women in Cinema Collective (WCC) and Women Lawyers Association.
Also read: Dileep's response, celebs reactions, apologies and more
Meanwhile, Aju's statements were recorded by the police for almost one and a half hour after he arrived at Kalamassery police station on July 13. "I was unaware of the rule, and inadvertently mentioned her name in the post. I have apologised for the mistake. Police recorded my statement, and I have handed over my phone from which I had uploaded the controversial post," he told reporters.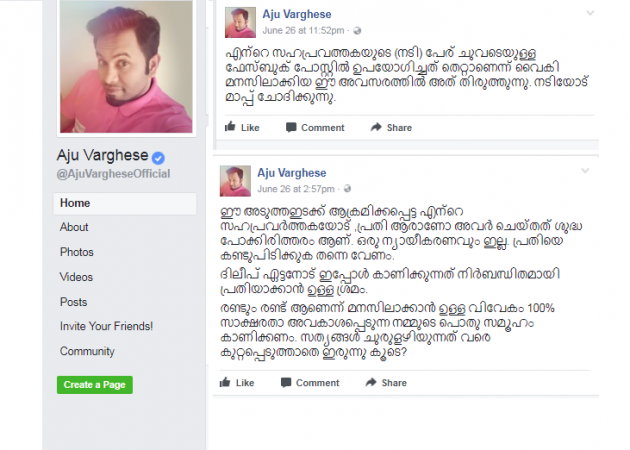 Check: Why Women's Commission registered case against Dileep, Aju and Salim Kumar?
Apart from Aju, even actors Dileep, Salim Kumar and director Saji Nandiyat faced legal trouble for their disrespectful remarks on the actress on public platforms and social media.
Check out four controversies plaguing actor Dileep here: