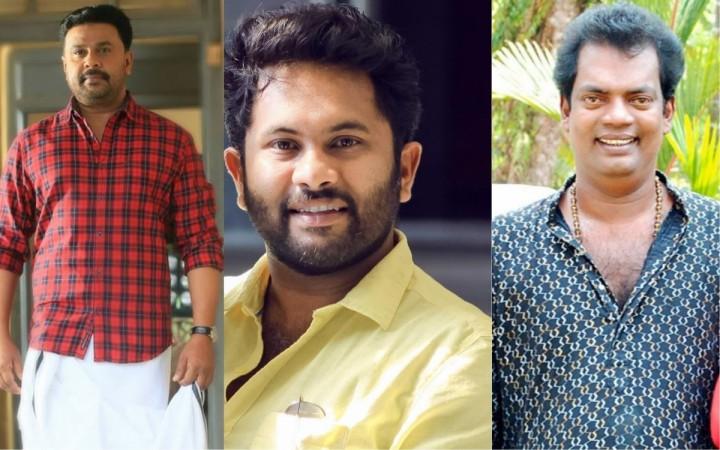 A case was registered by Kerala Women's Commission against four Mollywood celebrities on Friday, July 7. Women in Cinema Collective (WCC), the newly formed association for women in Mollywood industry and Women Lawyers Association had complained against the celebs for making derogatory comments and revealing the identity of the south Indian actress, who was allegedly molested on February 17.
Read more: Kidnap case: Actress reacts for the first time; warns legal action against those levelling baseless allegations
The case is filed against Malayalam actors Dileep, Salim Kumar, Aju Varghese and director Saji Nandiyat for their remarks on the actress on public platforms and social media.
Also read: Is there casting couch in Malayalam? Actor Sreenivasan says never heard of it before
"As per the complaints by Women in Cinema Collective and Women Lawyers Association in India, a case has been registered by Kerala Women's Commission against the people who made derogatory comments on channels and social media about the actress who was assaulted in Kochi. Chairperson MC Josephine has assigned Commission Director VU Kuriakose to check the facts connected to the case [translated from Malayalam]," read the press release by Sunil Kumar, PRO of Women Commission in Kerala.
The members of WCC have also thanked the Women's Commission for its quick action.
Also check: Actor Dileep's response, celebs reactions, apologies and the story so far
Why is a case registered against Dileep, Aju and Salim?

Dileep's comments
During an interaction with a regional news channel, Dileep had blamed the survivor saying she should have been careful while befriending with strangers, in this case, the main accused Pulsar Suni. The comedian's reaction became controversial, and the actress even came forward with a statement warning on taking legal action against the people who make baseless allegations against her.
"I came across a statement made by an actor, who claimed I was friends with Pulsar Suni, and one has to be careful in choosing friends. I was very disturbed by the statement. I am ready to take legal action against people who make such baseless allegations," she stated.
Read more: Aju Varghese, Salim Kumar heavily criticised by WCC, Bhagyalakshmi, others
Salim Kumar's Facebook post
In a Facebook post, supporting Dileep, comedian Salim Kumar had suggested conducting a lie detection test for the actress to know the hidden truth in the case. The statement by the National Award winning actor had irked many even as the actress was recovering from the trauma. Following the heated argument online, Salim apologised for his mistake and even edited out the part that apparently insulted her.
Aju Varghese's reveals her name
Aju Varghese drew flak from netizens for "accidentally" using the name of the abducted actress in his Facebook post while defending Dileep on social media. However, he too later apologised to the actress for his mistake.