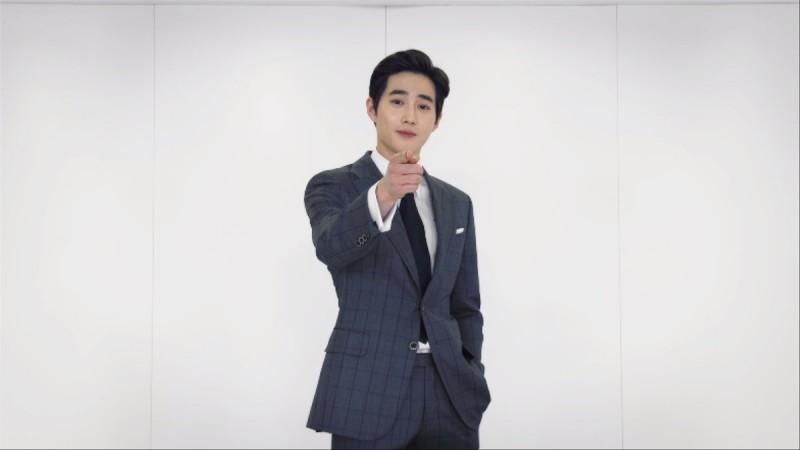 One after another, EXO's Suho is getting sweet surprises on the sets of his drama Rich Man, Poor Woman. After singer Jang Jae-In, now EXO's Chanyeol has surprised his bandmate Suho with a sweet gesture.
Chanyeol sent coffee trucks on the sets of Rich Man, Poor Woman for Suho and the cast and crew of the series. Suho shared the news on Instagram by posting photos of the coffee trucks. He can be seen standing in front of the coffee-and-churros truck that had two banners reading, "You've worked hard up until the very end. 'Rich Man, Poor Woman,' fighting!" and "Enjoy [the coffee and churros], and stay strong until the end! From Chanyeol."
Suho captioned the post, "Our Chanyeol, thank you for moving me like this at the end [of filming]. I love you." "I'll send you [a coffee truck] too," he added.
The actor and singer also thanked the cast and crew of his show in the same post. "To the entire production crew and cast of 'Rich Man, Poor Woman,' as well as the director, you've truly worked hard! Thank you," he said.
In May, singer Jae-In sent food truck on the sets of the show to support her friends Suho and Kim Ye-Won. EXO's official account shared the photos on Instagram that showed Suho smiling and posing with snacks in front of the food truck. "Suho, fighting! I am supporting ['Rich Man, Poor Woman']. All the staff members, gain strength," the banner on the food truck read.
Suho later thanked Jae-In for the sweet gesture and said they will enjoy the food. "A singer, (@jangjane_), sent a surprise snack truck to the shooting set of 'Rich Man' for KIM JUNMYEON, who is playing the role of 'Lee Yu Chan', the Next In's CEO. The surprise snack truck is to support and cheer KIM JUNMYEON and staff members. Thank you very much for the support," EXO's Instagram post read.