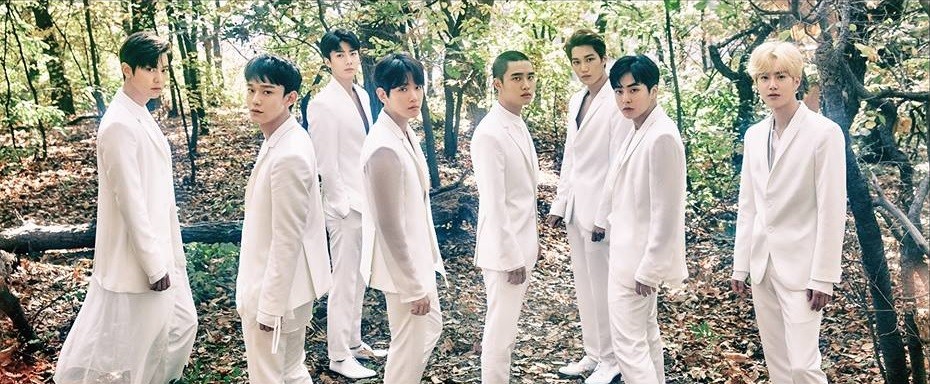 All the EXO members, including Lay, Suho, Park Chanyeol and D.O, reportedly have supernatural powers and they are from a different planet, according to a new report.
The report basically explains the different concepts used by the young Korean heartthrobs for their performances. Through various gif images of their performances, every concept is explained in an interesting way.
Also read Mnet Asian Music Awards 2017 predictions: EXO to win big at MAMA
Here is how the report goes (via Koreaboo):
Band member Do Kyung Soo, who is popularly known by his stage name D.O, has the ability to control gravity and it is clearly shown in the music video Monster. In the video, he controls the movements of his team members and pulls them towards him. Xiumin can freeze everyone with his special ability and Sehun is just like a calm hurricane with an ability to control wind. When Park Chanyeol is with Sehun, he can easily melt everyone because wind helps the fire to spread. Then Suho could reach out for help with his ability to make rain. He has shown his ability on stage during a performance. While Lay has the ability to heal everyone, Baekhyun can control the speed of light. Both of them have proved it through their performances.
Meanwhile, Dream Maker Entertainment, the event promoters of EXO, has revealed that Lay will not be a part of the band's upcoming concert tour.
"Making adjustments with Lay's schedule was not possible. Therefore, he will be absent from the concert. The concert 'EXO PLANET#4-The EℓyXiOn' will continue with 8 members excluding Lay's participation," stated the firm.
However, a section of fans claimed that Lay is working on his second solo album and he could make his solo comeback in the near future.
"Yixing's Instagram update looks like one of SM practice rooms. He is working on his second solo!" claimed a netizen.