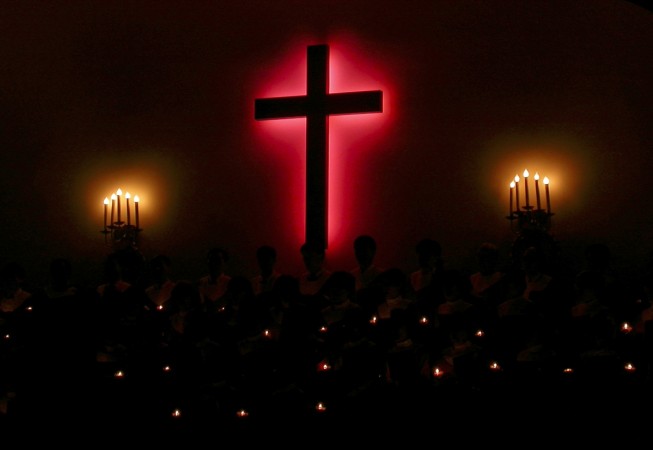 While China is known to crack down on ethnic minority Muslims, especially in the north-western region of Xinjiang, its latest focus seems to be on the Christians residing in the country. The ruling communist party has raised serious concerns after it recently raided and demolished hundreds of churches in China and also confiscated Bibles and other holy books in the province of Henan.
The province is home to one of the largest Christian populations in China, and the country, under the leadership of President Xi Jinping, is known to be going overboard to curb religious freedom of its people.
The latest demolition comes as a part of a series of other raids, in which scores of police officers are known to have visited hundreds of churches in the province, ordering that they be shut down. In March, police officials are said to have shown up at a church in Henan and ordered that paintings of the Last Supper be taken down, along with several wall calligraphy of Bible verses, reported the Daily Mail.
Several Chinese protestants spoke to the Associated Press on the condition of anonymity and said that the Chinese police have constantly been raiding churches and religious gatherings, where they also interrogate the worshippers on their families and faith.
"Chinese leaders have always been suspicious of the political challenge or threat that Christianity poses to the Communist regime," explained Xi Lian, a scholar of Christianity in China at Duke University. "Under Xi, this fear of Western infiltration has intensified and gained a prominence that we haven't seen for a long time."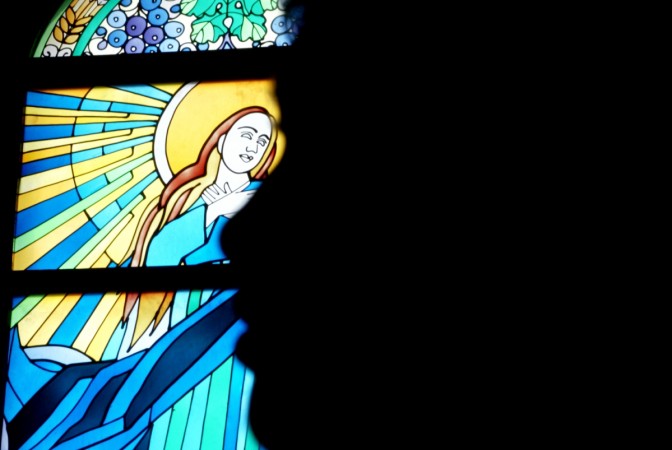 Meanwhile, the crackdown is not just restricted to the Henan province. On July 17, about 40 law enforcement officials are known to have barged into Liangwang Catholic Church in the Jinan province, where they interrogated and searched the premises, as well as, the caretakers of the church.
Later about 30 men arrived at the spot with bulldozers and razed the building along with the altar and the furnishings, reported Breitbart.
While the crackdown on Christians seems to be intensifying now, the issue made news even in 2017, when Christians in the country were forced to remove images of Jesus, gospels and other religious materials from their homes.
Christian residents of Jiangxi Province were asked to replace religious decorations with portraits of Chinese President Xi Jinping. The residents of Yugan county were told that doing so would improve their financial situation. The authorities, at the time, had said that all this was being done as part of the country's anti-poverty campaign.
The news of the campaign and the steps being taken by Chinese officials first appeared in a propaganda article on Wechat. It said that over 600 religious items had been removed from various homes and about 450 portraits of Jinping had been put up instead.
Meanwhile, Muslims in China have been facing this treatment for a while now. In September 2017, Chinese authorities asked families to hand-over all the religious items including prayer mats and the holy Quran. Officials in the region told the families and mosques that Uyghur, Kazakh and Kyrgyz Muslims must give up all these items or face punishment.
"Officials at village, township and county level are confiscating all Qurans and the special mats used for namaaz[prayer]," a Kazakh source in Altay prefecture, near the border with Kazakhstan told Radio Free Asia. "Pretty much every household has a Quran, and prayer mats."
Explaining the move, the Chinese officials said that they were removing all the Qurans published in the last five years, as they featured extremist content. This is a part of China's "Three Illegals and One Item" campaign, which bans numerous items owned by the Uyghurs.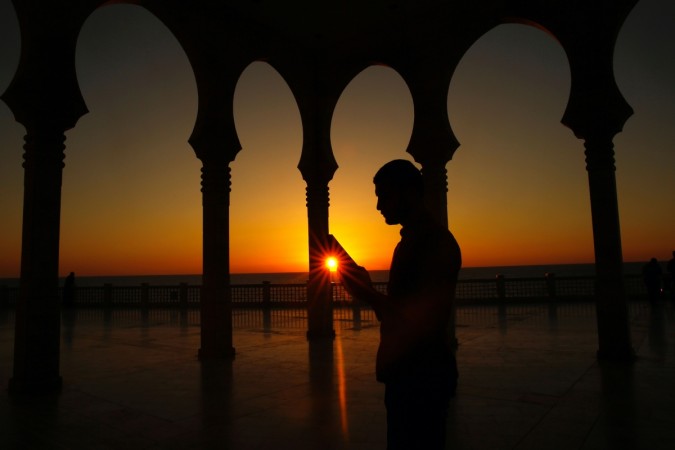 While the ethnic group sees these items as religious, the authorities believe they are illegal. These include knives and flammable items, remote-controlled toys, and objects with symbols related to Islam. The authorities, who believe that these items help promote terrorism, have also deemed religious activities and teaching as illegal.
The government also prohibits Muslims from following religious practices and they aren't even allowed to observe a fast during the holy month of Ramadan. In fact, government employees are prohibited from fasting and even visiting mosques during Ramadan and authorities are known to organise competitions on alcohol and pork consumption.
"If someone at work tries to secretly fast, they will give him food and water during lunch," Dolkun Isa, the head of World Uyghur Congress, told VOA.