While China has already made news for its crackdown against ethnic minority Muslims in the north-western region of Xinjiang, it is now reportedly forcing Christians in the country to remove images of Jesus, gospels and other religious materials from their homes.
This comes as part of the country's anti-poverty campaign and Christian residents of Jiangxi Province have been asked to replace religious decorations with portraits of Chinese President Xi Jinping. The residents of Yugan county were told that doing so would improve their financial situation, reported the Daily Mail.
Christians in Huangjinbu town were also asked to remove images of Jesus, crosses, and other religious scriptures.
The news of the campaign and the steps being taken by Chinese officials first appeared in a propaganda article on Wechat. It said that over 600 religious items had been removed from various homes and about 450 portraits of Jinping had been put up instead. The article has now been removed.
Meanwhile, the move has been slammed by many in the nation and a pastor told Radio Free Asia that the poverty relief campaign was a scam. "The officials told people not to believe in Jesus and told them to learn from president Xi and take Xi as a role model," Pastor Huang said. "Xi mentioned to put more Chinese characteristics into Christianity and that's no different in bringing up another cultural revolution."
Another American-Chinese pastor Liu Yi also noted that China was worried about its people embracing western traditions and religion and Christianity too was one of the threats. "I noticed that some of the Christianity groups in China are spreading songs with communism elements among their believers," Liu said.
China has also banned children from attending sermons and other religious activities in various regions.
Meanwhile, the crackdown is not just on Christians. China had earlier asked ethnic minority Muslims in the north-western region of Xinjiang to hand-over all the religious items including prayer mats and the holy Quran. Officials in the region told the families and mosques that Uyghur, Kazakh and Kyrgyz Muslims must give up all these items or face punishment.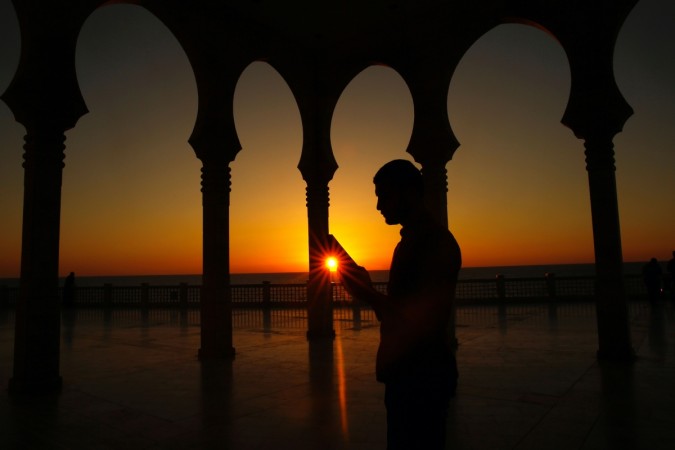 The authorities reportedly sent out notices on this through social media platform WeChat. The notices also say that apart from the Quran and prayer mats, people must also hand in any religious reading matter as well as things that have the "Islamic moon and star symbol on it."
Explaining the step, the Chinese officials said that they were removing all the Qurans published in the last five years, as they featured extremist content. This is a part of China's "Three Illegals and One Item" campaign, which bans numerous items owned by the Uyghurs.
While the ethnic group sees these items as religious, the authorities believe they are illegal. These include knives and flammable items remote-controlled toys, and objects with symbols related to Islam. The authorities, who believe that these items help promote terrorism, have also deemed religious activities and teaching as illegal.