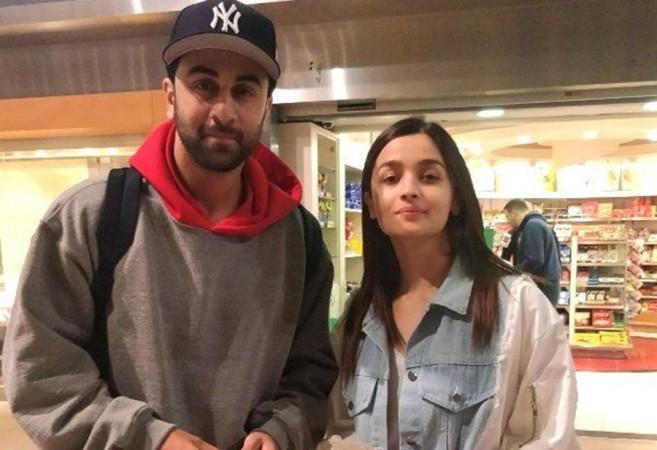 After Deepika Padukone and Ranveer Singh, it looks like Ranbir Kapoor and Alia Bhatt have also decided to get married soon. If the reports are to be believed, the couple will reportedly tie the knot in 2019.
Unlike Ranbir Kapoor's past girlfriends, the Kapoor family has welcomed Alia with open arms. Reports suggest that though marriage is on the cards for Ranbir and Alia, they will decide their marriage date once Rishi Kapoor recovers from his illness.
"She (Alia Bhatt) has been welcomed into the family by everyone. So it's not just Ranbir who loves Alia. His parents, sister and the rest of the sprawling Kapoor family adore her too. Marriage is on Ranbir's mind for sure and he will get into it happily this time. The couple will wait until Rishi Kapoor's recovery before discussing a date for marriage," a close family friend of the Kapoors told Deccan Chronicle.
While Ranbir has always openly spoken about his relationship with Alia, the latter hasn't spoken about her future plans. However, reports state that Alia is all for marriage and will continue to work in films unlike other daughters-in-law like Neetu Kapoor and Babita who gave up their acting careers after getting married in the Kapoor clan.
"Though other Kapoor bahus like Karisma-Kareena's mom Babita and Rishi's wife Neetu Singh gave up their careers after marriage, theirs was a voluntary decision. Alia will continue with her thriving career," a source close to Bhatts said.
A few days ago, Alia joined Ranbir and his father Rishi Kapoor and mother Neetu Kapoor in the US. Rishi Kapoor had flown to the New York City in the first week of October for curing his illness.
Several rumours started doing the rounds on the internet that the veteran actor has been diagnosed with cancer. However, his brother and veteran actor Randhir Kapoor had cleared the air saying that the tests haven't been started yet. The Kapoors are yet to give an update on Rishi Kapoor's health condition.