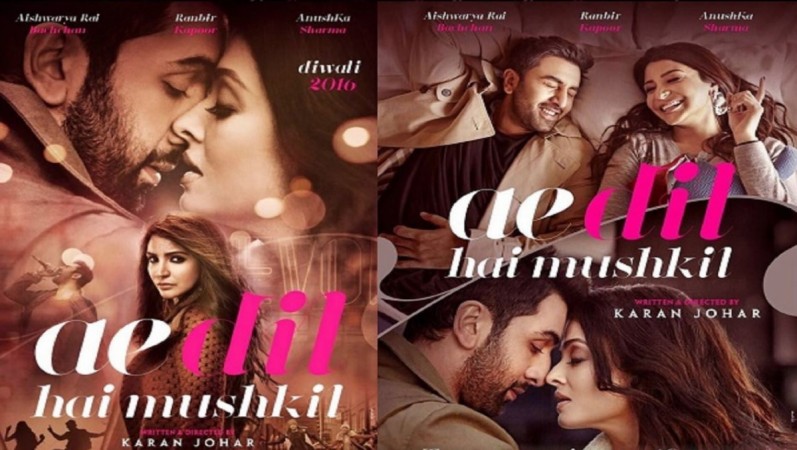 Maharashtra Navnirman Sena (MNS) on Wednesday continued to protest against Karan Johar and his film Ae Dil Hai Mushkil (ADHM) — which releases on October 28 — despite the filmmaker saying that he would never take any Pakistani artiste in his future films. This, even as acclaimed filmmaker Shyam Benegal came out in support of Johar.
Johar has been targeted by MNS due to Pakistani actor Fawad Khan's role in ADHM, which also stars Ranbir Kapoor, Anushka Sharma and Aishwarya Rai Bachchan. In fact, MNS has even singled out Johar and filmmaker Mahesh Bhatt, warning them against using Pakistani artistes in their films.
On Wednesday, several MNS workers protested outside Metro cinema hall in Mumbai demanding that the film not be released there. Police were called after which four MNS workers were detained.
"The MNS activists were raising slogans outside the Metro theatre for some time. The police asked them to carry it out peacefully, but they were not in a mood to listen to us. We have detained four MNS workers so far," local police sources said.
Single-screen theatre owners have already refused to release ADHM in Maharashtra, Gujarat, Goa and parts of Karnataka. Anticipating trouble — especially the kind that right-wing political parties can bring — Johar had sought security from Mumbai Police, which had in turn assured it to him to quite an extent.
Shyam Benegal supports Karan Johar
After Anurag Kashyap, acclaimed filmmaker Shyam Benegal on Wednesday came out in support of Johar, saying: "When Karan Johar started making the movie [ADHM] he didn't know that such conditions would crop up. Karan Johar chose those actors on the basis of their talent, not on the basis of their country."
It may be noted that following protests by the MNS and its film wing in the aftermath of the Uri terror attack in which 19 Indian Army jawans were killed, Pakistani artistes were not only driven out of India, but also temporarily banned by the Indian Motion Picture Producers Association.