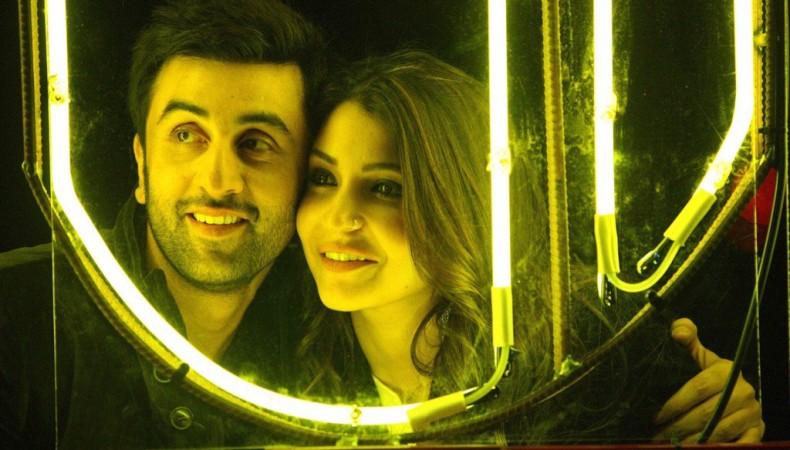 Ranbir Kapoor and Anushka Sharma's kissing scenes in Ae Dil Hai Mushkil (ADHM) have reportedly been shortened to half the duration by the censor board.
ADHM ban: Anurag Kashyap targets Narendra Modi, asks for apology
It has been reported that the censor board found the lip-lock scenes between Ranbir and Anushka "too intense" and thus asked the makers of ADHM to curtail the duration of such scenes.
Ae Dil Hai Mushkil (ADHM) songs top charts on iTunes
However, none of the kissing scenes have been deleted. Apparently, the same thing had happened with Ranbir and Deepika Padukone's kiss in Tamasha.
"There are a number of kissing scenes between Ranbir and Anushka in Ae Dil Hai Mushkil. While some of them have been deleted, each one has been reduced to 50 percent of screen time. This is exactly what happened in Tamasha. The censor board had found Ranbir and Deepika's kissing scenes to be too sizzling. Now, they have found Ranbir's kissing in Ae Dil Hai Mushkil to be too intense. The censor board has told Karan that Ranbir's smooching urge must be curbed," Deccan Chronicle quoted a source as saying.
Directed by Karan Johar, Ae Dil Hai Mushkil has been in news for all the wrong reasons. The film has been facing strong opposition as it features Pakistani actor Fawad Khan. Recently, it was reported that Cinema Owners Association of India had banned the screening of ADHM in Maharashtra, Karnataka, Gujarat and Goa.
The film also features Aishwarya Rai Bachchan. ADHM is a romantic drama based on complicated relationships. Ranbir will be seen romancing both Anushka and Aishwarya. The movie is slated to be released on October 28.