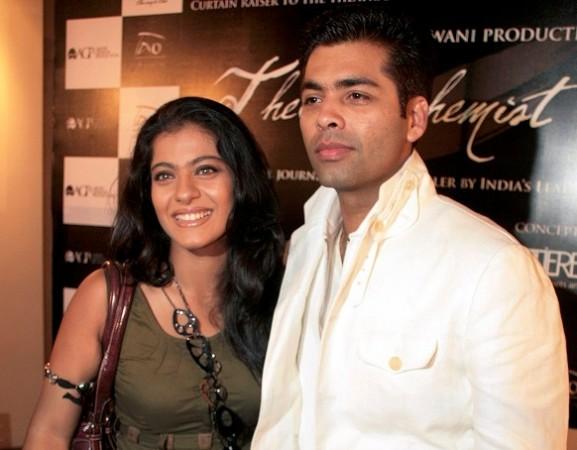 Kajol has always been Karan Johar's one of the most favourite actresses as she featured most of the film-maker's movies -- either in female lead roles or in cameo appearances. However, Alia Bhatt bagging a special appearance and not Kajol in Ae Dil Hai Mushkil raised some eyebrows.
Censor board cuts short Ranbir Kapoor-Anushka Sharma's kissing scenes in ADHM
The actress refused to comment on not being part of ADHM but she said that it is sad. "Really sad about that but I am not going to talk anything related to that currently," the Times of India quoted Kajol as saying when asked to comment on not being part of Karan's film.
Is Fawad Khan's role in Ae Dil Hai Mushkil just 4 minutes long?
Kajol's response suggests that something is definitely wrong between Kajol and her long term friend Karan, which Ajay Devgn had also revealed some time back.
"I am not friends with Karan. Even Kajol's equation is not as warm as it was. It is a personal issue, not due to any professional thing. It's a personal hurtful feeling. It has nothing to do with the clash," the Indian Express had quoted Ajay as saying.
Karan's Ae Dil Hai Mushkil and Ajay's Shivaay are set to clash at the box office on October 28. Both the films are much hyped and it is expected to be one of the biggest Bollywood clashes ever. Shivaay is an action thriller and Ae Dil Hai Mushkil is a romantic drama.