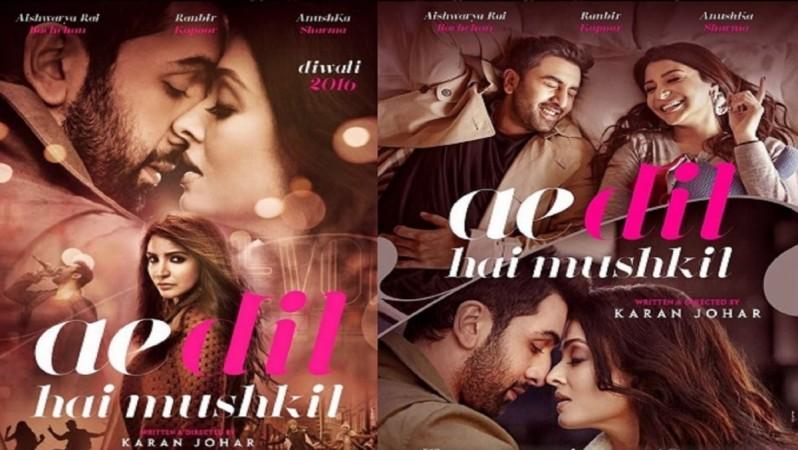 Karan Johar and another of his films is in the eye of controversy again, with theatre owners refusing to release Ae Dil Hai Mushkil, directed by him, in four states — Maharashtra, Gujarat, Goa and parts of Karnataka — owing to the presence of Pakistani actor Fawad Khan in the film. The film, reportedly made on a budget of Rs 55 crore, will not hit single screens in these states when it releases on October 28 for the Diwali weekend.
In fact, the theatre-owners have reportedly said that they will not release any film which has any Pakistani artiste in it. This means their decision could also affect Shah Rukh Khan-starrer Raees, which has Pakistani artiste Mahira Khan opposite him. The move could lead to sizeable losses for both films.
Cinema Owners Exhibitors Association of India (COEAI) member Nitin Datar said on Friday that the theatre-owners will not screen these films, in a decision that follows a resolution passed by the Indian Motion Picture Producers Association (IMPPA) to temporarily ban Pakistani artistes in India in the aftermath of the Uri terror attack, which has resulted in the death of 19 soldiers of the Indian Army. "After Pakistan banned our content, we decided to boycott Pakistani actors, technicians and others in India," he added.
MNS welcomes decision
Maharashtra Navnirman Sena (MNS) wing Chitrapat Sena chief Amey Khopkar said about the COEAI announcement: "I congratulate the cinema owners' association for taking such a decision. We won't allow any movie with Pakistani artistes to release."
Speaking about Mahesh Bhatt, on whom the MNS has already trained its guns, Khopkar said: "Mahesh Bhatt is a stupid man. I think he is not even an Indian. He should go to Pakistan. I don't care about what he says."
IMPPA points out problems
However, the IMPPA seemed to be against the decision, with one of its members, TP Agarwal, saying: "We also had decided that from now on no Pakistani actors would be taken till the situation improved, but not against films that have already been made." He added: "Theatre owners should use security measures and release films with Pak actors, as ultimately the loss will be of our producers and financers [if these films are not released]."
There was already speculation earlier that the release of the Ranbir Kapoor, Aishwarya Rai Bachchan and Anushka Sharma-starrer Ae Dil Hai Mushkil — ADHM for short — might be delayed because the MNS, which had driven Fawad Khan out of the country with a 48-hour deadline and threat of physical violence, not acquiescing to the IMPPA's request to let Pakistani artistes back into the country.
Not the first time for KJo
This is not the first time a Karan Johar film is facing this kind of a problem. In 2010, right-wing groups had blocked the release of My Name Is Khan in many theatres after Shah Rukh Khan, the owner of Indian Premier League (IPL) franchise Kolkata Knight Riders, had said Pakistani players should be allowed to continue to play in the IPL.