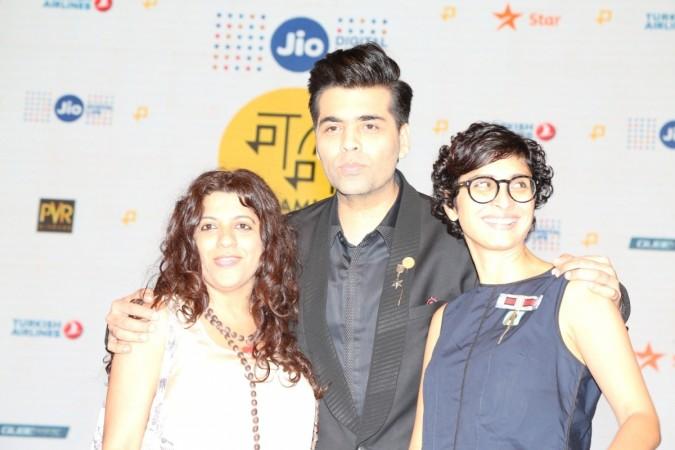 The Indian Army may have given a fitting reply to terrorists for the Uri terror attack by conducting surgical strikes on terror launch pads across the Line of Control in Pakistan, and India is already well on its way to diplomatically corner and isolate Pakistan on the world stage. But right-wing activists in Mumbai are actually training their guns on Bollywood bigwigs for working with Pakistani artistes.
Maharashtra Navnirman Chitrapat Karmachari Sena (MNCKS), the film wing of the Raj Thackeray-led Maharashtra Navnirman Sena (MNS), had earlier forced Pakistani artistes to leave India by giving them a 48-hour deadline, driving out Ae Dil Hai Mushkil (ADHM) star Fawad Khan and Raees actor Mahira Khan.
Now, MNCKS chief Amey Khopkar has warned Karan Johar, the director of ADHM, and Mahesh Bhatt against working with Pakistani artistes. ADHM also stars Ranbir Kapoor, Anushka Sharma and Aishwarya Rai Bachchan.
"We had appealed to film industry not to work with Pakistani artistes in the wake of the Uri attacks. However, Bhatt and Johar have not given a positive response to our appeal," Khopkar told PTI on Monday, October 10.
"If they work with any Pakistani artiste, they should be prepared for a befitting response from us," he added.
It may be noted that the Indian Motion Picture Producers Association (IMPPA) has already implemented a temporary ban on Pakistani artistes from working in India.
Meanwhile, reports suggest that Mahira Khan has been replaced in Shah Rukh Khan-starrer Raees. But it was not clear if this was over the IMPPA ban or threats from MNCKS. The party said about the development: "If the makers of Raees have replaced Pakistani actor Mahira Khan, then we welcome it. We have no objection. But if not, then we won't let it release."
This is not the first time a Shah Rukh Khan film is facing trouble from right-wing elements. SRK, the owner of Indian Premier League (IPL) franchise Kolkata Knight Riders, had said in 2010 that Pakistani players should continue to be allowed to play in the IPL, leading the Shiv Sena to bring hurdles in the path of the release and screening of his film My Name Is Khan.