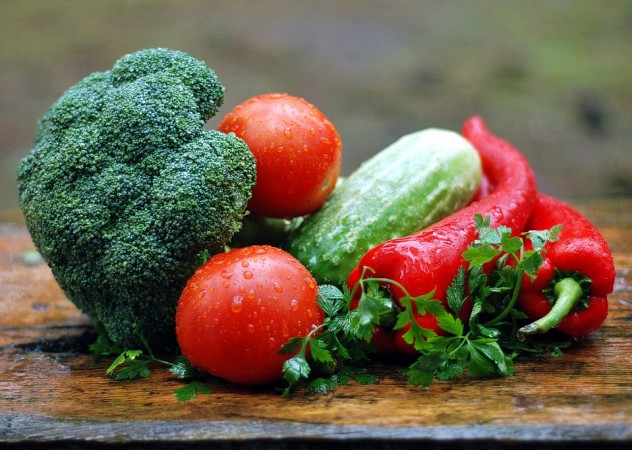 Superfoods are very important for you, they are nutrient-rich and have amazing nutrients like antioxidants, proteins, vitamins, minerals healthy fats and fibre, which boost your health.
ALSO READ: Here's how you can get the best orgasms
Foods that you eat which are less processed, nutrient-rich and consumed in a natural state are called superfoods.
Here are some superfood combinations that can benefit your health:
Tomatoes and olive oil: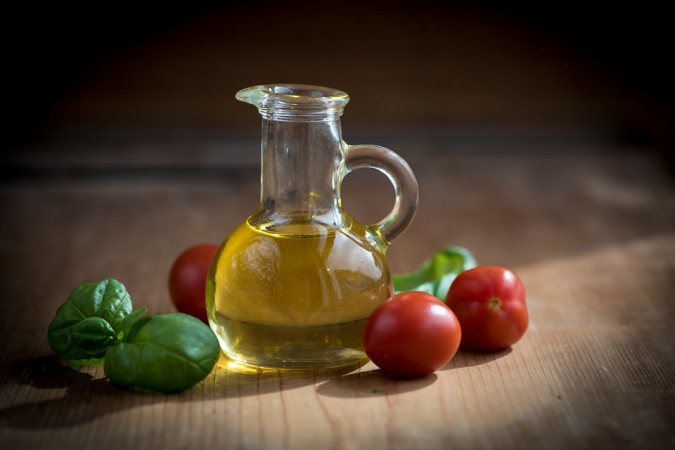 Tomatoes and other fruits and vegetables which are pink or red in colour contain a carotenoid antioxidant -- Lycopene.
Olive oil, on the other hand, is known to be heart-healthy, it boosts the good cholesterol (HDL) levels and depletes the levels of bad cholesterol (LDL) that can cause heart attack by clogging the arteries.
ALSO READ: Guys beware! Sex robots will make men obsolete in the future
Lycopene is a fat-soluble nutrient, and consuming tomatoes with olive oil results in increasing the antioxidant activity of this nutrient and also helps the body in absorbing it better.
A research carried out in 2000 found that eating tomatoes with sunflower oil did not show any rise in the antioxidant activity of lycopene like olive oil did. Hence have this combination more to raise the health benefits.
Green tea and black pepper:
Black pepper has a pungent flavour because of the presence of a substance called piperine, which has the property to curb the formation of new fat cells.
Green tea is a rich source of source of an antioxidant called epigallocatechin-3-gallate (EGCG). EGCG has amazing anti-cancerous properties and it also helps in strengthening your body's metabolism rate.
A study conducted in 2004 revealed that adding some piperine in EGCG helps in increasing the antioxidant's absorption rate in the body and it also helps it in staying the bloodstream for a longer duration and helps it benefit our health in a much better way when compared to drinking green tea without pepper.
ALSO READ: Couple arrested for having oral sex in a Texas restaurant
Apple and dark chocolate
The combination of apples and dark chocolate will be a treat for everyone with a sweet tooth. Apples are a rich source of a flavonoid -- quercetin – which is anti-inflammatory in nature.
Dark chocolate, on the other hand, is a good source of antioxidant catechins.
Combining these two superfoods results in improving our cardiovascular health. "When paired, they have been shown to help break up blood clots," Melissa Rifkin, RD, a bariatric dietitian at Montefiore Medical Center in New York City, was quoted as saying by Southern Living.
ALSO READ: Are protein bars really healthy for you?
Garlic and salmon
Garlic is known for its immunity boosting properties by keeping ailments like flu and common cold away. It also provides amazing flavours for the food we eat.
Salmon is a great source of Omega-3 fatty acid and many other nutrients. As per a study conducted in 1997, a group of men who had high cholesterol levels were given 900mg of garlic along with 12 grams of fish oil. The results showed a drop in their LDL levels and total cholesterol levels by 9.5 percent and 12.2 percent respectively.
This combination will be beneficial for people who are diagnosed with heart ailments, cholesterol and risk of stroke.
ALSO READ: NASA releases breathtaking image of Jupiter from its Juno mission
Tomatoes and broccoli
Tomatoes are a great source of antioxidants and broccoli provides us nutrients like K and C, a good source of folate (folic acid).
A study was also conducted in 2007 for Cancer Research, in which rats were fed different diets comprising of either tomatoes or broccoli or both of them together. The results revealed that tomatoes slowed down the tumour growth rate by 34 percent, while broccoli reduced the growth rate by 42 percent. A combination of 10 percent tomato and 10 percent broccoli showed a significant reduction in the tumour weights by 52 percent, Southern Living revealed.