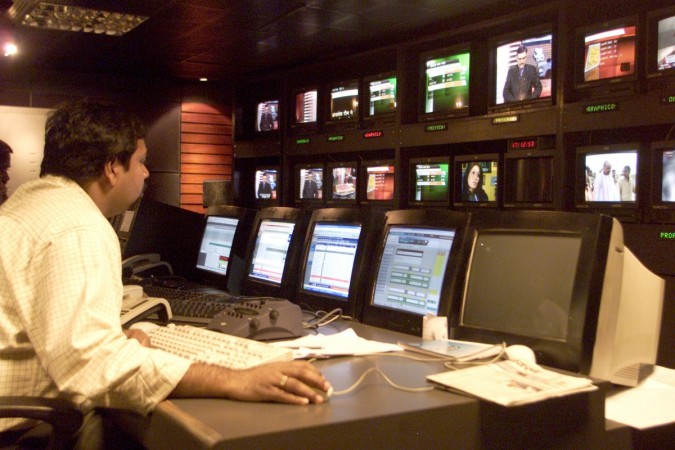 After the much-hyped purchase of Network18 by Reliance mogul Mukesh Ambani earlier this year, speculations have been rife about another media house, NDTV, being gobbled up by the business house Adani Group.
Some reports suggested that the Adani Group had arrived at a valuation of ₹600 crore to buy out the news broadcaster, much above the market capitalisation priced at ₹529 crore.
According to a Rediff report, the deal was meant to be finalised soon.
However, there have been counter claims to the speculations, with news sites such as exchange4media citing NDTV's official statement dismissing the rumours as 'false and baseless'.
"All and any reports of the Adani Group looking to acquire a stake in NDTV Ltd are utterly false and entirely baseless. We request all media houses and publications to refrain from publishing any such motivated rumours," NDTV is said to have stated on 25 August, as per the report.
However, there is no official statement on the channel's website or on its Twitter account.
Speculations of Adani Group's takeover of NDTV began in May, when Newslaundry had reported earlier, based on the share prices of the channel that picked up dramatically in May within a matter of days.
It reported that on 16 May, NDTV's share prices had hit a year low of ₹66.25 for a single share, but by 26 May, the prices had picked up by 25 percent to touch ₹82.95 a piece.
Business journalist Sucheta Dalal further added fuel to the speculations by tweeting on 25 July saying– 'Sources say Adani has made a bid for NDTV. Haggling about price. The stock shot up 20 percent.'
The takeover of Network18 had sparked many reactions over the independence of media if large media houses are bought by business tycoons.
It had led to the resignation of popular television journalist Rajdeep Sardesai and his wife Sagarika Ghose, who worked with CNN-IBN, a Network18 Channel. Reliance India Limited is reported to have pumped in ₹4000 crore for taking over the media house.