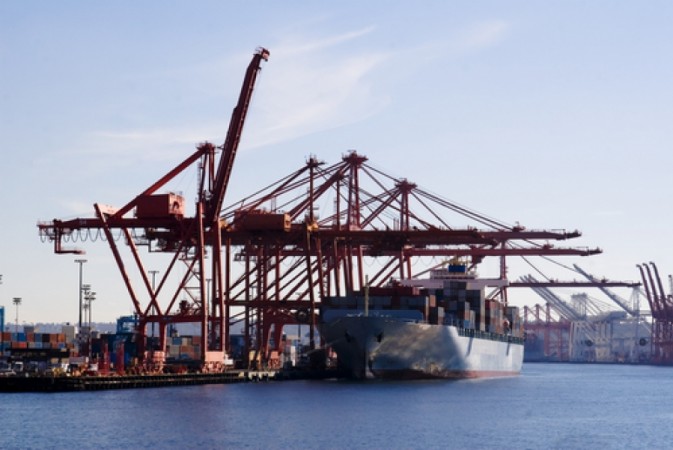 Kerala's ambitious Vizhinjam Port Project in Thiruvananthapuram seems to have hit another roadblock.
In what might affect the progress in the works of the upcoming port, Santosh Mahapatra, the CEO of Vizhinjam Adani Port Pvt. Ltd. resigned from his position on Friday, reports said.
Even as the resignation of the top official raised apprehensions that it may delay the project, which is touted as Kerala's flagship project, the state government has reportedly dismissed the development as "an internal matter of the Adani Group". The government also hoped that it will not affect the progress of the port project.
Earlier, it was announced that the construction of the first phase of the Vizhinjam Port would get finished by December 2019. But under the present circumstances, it is doubtful that whether the group would be able to complete the first phase before that.
The non-availability of granite has always been one of the major problems faced by the project. Besides this, the works also met numerous hurdles got mired in controversies. The construction of the 3.1 km breakwater of the project had been halted after it was affected by Ockhi cyclone in November last year.
The Vizhinjam Port Project was signed for Rs 7525 crore between the Adani group and the Kerala Government in August 2015. Construction was inaugurated on December 5 in the same year.
The upcoming port in Vizhinjam is 16 km away from Thiruvananthapuram, the capital of Kerala and is just 10 nautical miles from the International Shipping Lane.
Meanwhile, Adani Group is facing troubles overseas as well. The Indian mining major's Carmichael coal mine project in Australia remains in limbo because of environmental and financing issues. The country witnessed huge protests in 2017 demanding 'Adani go back' from Australia. The protestors wanted Adani Enterprises to back off from the proposed project, which would be the largest coal mining project in the country once completed.